Working to help Palestinian children 'back to school' this summer!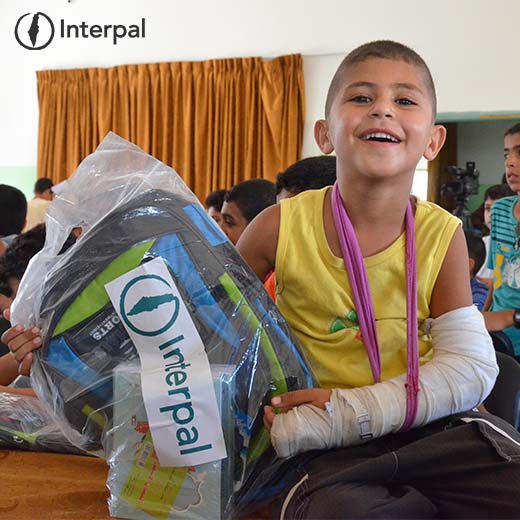 Knowledge is a powerful tool and education often helps people break free of poverty and to imagine better futures for themselves and their communities. Palestinians have always placed value on being educated and being ambitious.
At Interpal we want to ensure that we play our part and prevent poverty or refugee-hood making education too difficult for Palestinians, which is why we help thousands of young Palestinians every year via our Education Aid Programmes.
This year we will be supporting not only over 4000 school children across Palestine, Lebanon and Jordan, but also supporting schools and universities to ensure they receive a quality education.
Interpal has recently supported the Al Insaani School with a generator, which will ensure frequent power cuts do not prevent them from teaching over 250 refugee children from Syria.
We will also be supporting dozens of university students with their fees, and we are providing equipment and running costs for specialist centres that help children with special needs in Lebanon and Gaza.
Our field offices have begun preparations and we will all be working to make going back to school easier and more joyful for Palestinians!
Calculate your Zakat
Confused about how to calculate your Zakat? Try our simple-to-use calculator