Drawings of Trauma: Supporting Psycho-Social Care & Recovery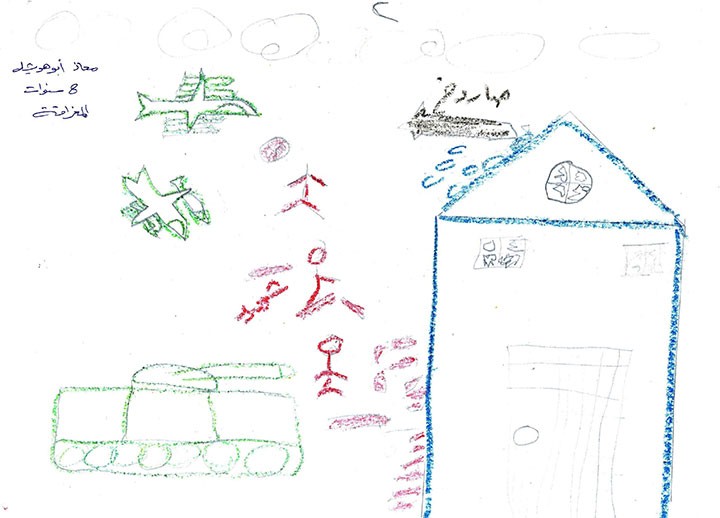 After years of siege and regular military operations, children in Gaza are traumatised and in urgent need of psycho-social support. Below are some of the images drawn by our beneficiaries as the dust settled following the 2014 assault.
The Palestine Trauma Centre currently help traumatised children rebuild their lives and gain strength for the future. Through creativity and care, the PTC works to tackle the mental health crisis that has been ignored as a result of war and stigma for decades. For more information, please visit www.ptcuk.org
For our #ChanceToLive Medical Aid Appeal we are focusing on stories of resilience and recovery in the face of trauma, injury and oppression.
To donate, call 0208 961 9993 or visit www.interpal.org
Calculate your Zakat
Confused about how to calculate your Zakat? Try our simple-to-use calculator