Interpal Delegation to Jordan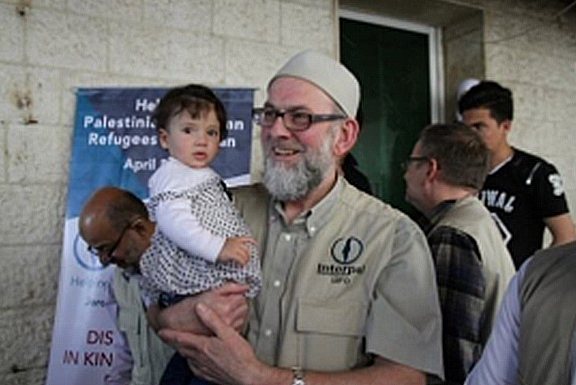 Early in April, An Interpal delegation visited its Field Office staff in Jordan to showcase the work they are continuing to carry out to help displaced Palestinian families. The delegation visited various Interpal supported organisations that help both Palestinian and Syrian refugees, including schools, orphanages, medical clinics and a local women's organisation.
The delegation found that continued poverty, poor educational services and a lack of access for disabled people in their communities are still major areas of concern for Palestinian refugees in the country.
In response, Interpal has been working to improve access to quality healthcare, education and facilities for the disabled. Our community development work in Jordan ranges from building a school for children with hearing impairments, to providing transport facilities, medical equipment and equipment for orphanages in Palestinian refugee camps.
There are more 370,000 displaced Palestinians living in refugee camps across Jordan, and nearly 10,000 Palestine refugees from Syria currently living in abject poverty. Interpal will continue its vital work in the field to provide a lifeline of support for those in urgent need.
For more information about our work visit interpal.org.
Calculate your Zakat
Confused about how to calculate your Zakat? Try our simple-to-use calculator