Interpal raises over £70,000 in aid of Palestinians on 69th anniversary of the Nakba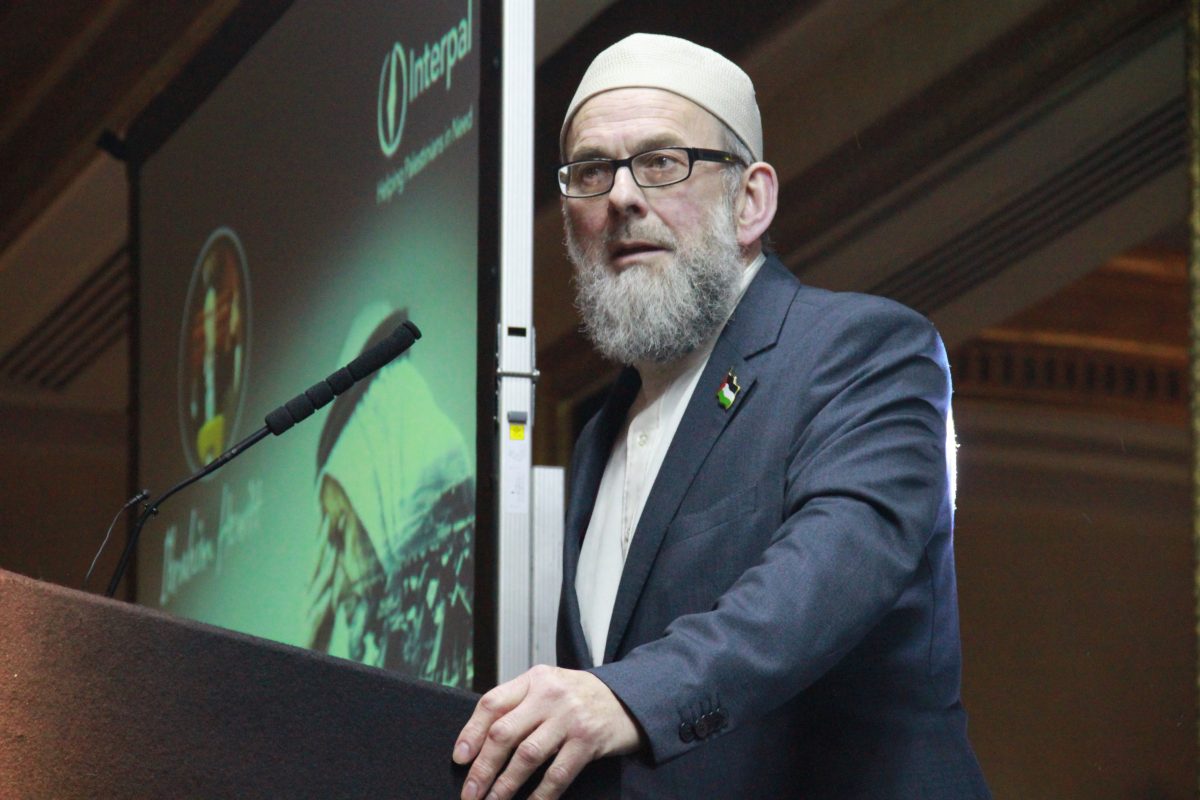 On 13th May, Interpal held its annual Nakba Narratives Dinner at the Millennium Gloucester Hotel, Kensington, to commemorate the Palestinian Nakba which began 69 years ago in 1948.
Hosted by Faraz Yousufzai, the event was attended by our amazing partners, supporters and donors. Guests were treated to a surprise performance by Isam Bachiri of Outlandish and speeches from Interpal Chairman Ibrahim Hewitt, journalist and activist Yvonne Ridley, witness to 1967 Naksa and Interpal Regional Coordinator Majdi Aqil and youth activist Leanne Mohamed.
Guests were also given the opportunity to bid for unique, handcrafted decorative art pieces, including a bespoke piece from Asheeq Art and a hand embroidered and framed map from Palestine, along with hampers of fair-trade Palestinian goods and a dinner at Palestinian restaurant, 'Maramia'.
The Nakba Narratives dinner is part of Interpal's annual Nakba campaign which serves to raise awareness of the ongoing plight of Palestinians, as well much needed funds to implement aid programmes. We are grateful to all our staff and volunteers who helped organise the event, and would like to thank Faraz for the fantastic job he did on the night, as well as our guest speakers for their inspirational words.
As mentioned many times during the evening, 2017 is a year of that marks 100 years since the Balfour Declaration, 70 years since the UN Partition Plan, 50 years since the beginning of the occupation of the West Bank and Gaza, and 10 years since the siege of Gaza. These are a reminder of the many catastrophes ensured by Palestinians and that justice and peace is long overdue for Palestinian refugees. There is a human cost that cannot be underestimated, and Interpal works to help those often forgotten and do our part to protect the resilience and spirit of the Palestinian people.
The event raised in excess of £70,000, which will go a long way toward enabling Interpal to continue providing essential humanitarian and developmental support to Palestinians in the Occupied Palestinian Territories and the refugees camps in Lebanon and Jordan. It will help us provide much needed support for the elderly, support children's programmes and help us provide access to clean water and urgent financial support to families.
Calculate your Zakat
Confused about how to calculate your Zakat? Try our simple-to-use calculator