Crisis in Gaza as power cuts threatens Palestinian lives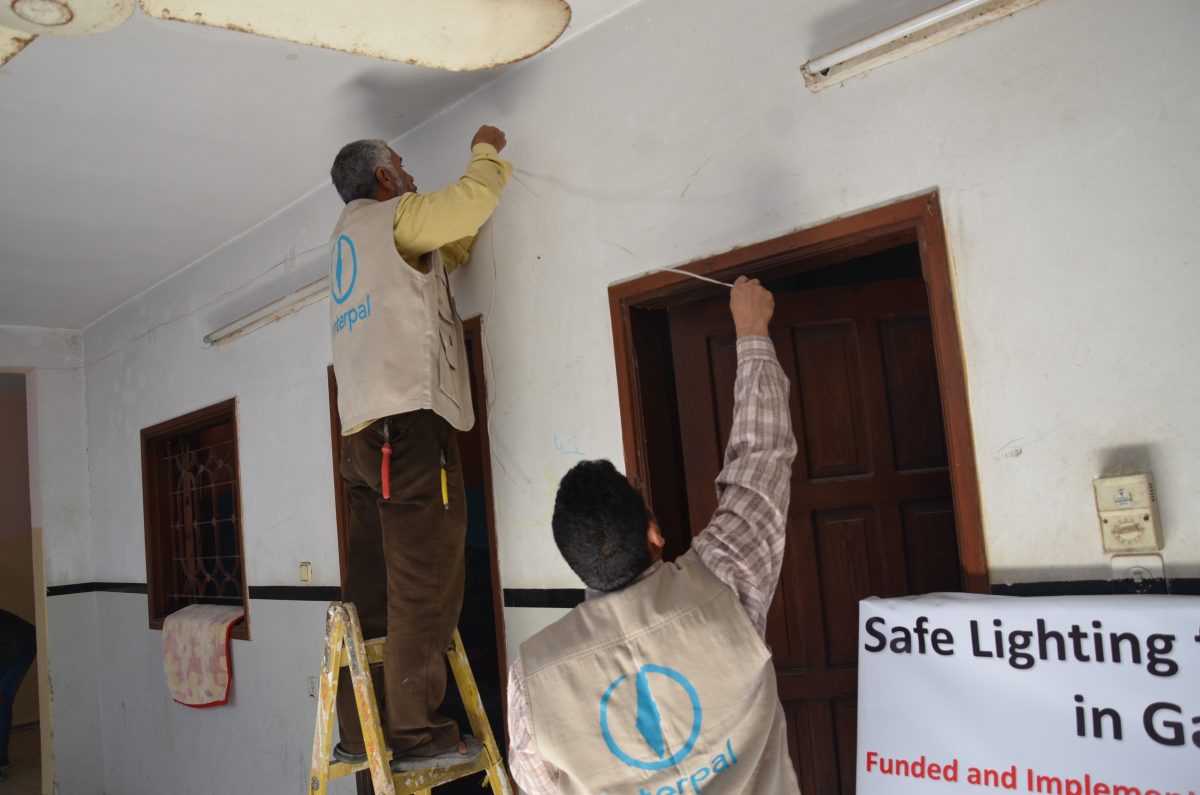 For many Palestinians, living with limited electricity has become an everyday norm. However, recent news of further electricity cuts would have a disastrous impact on the lives of Gazans.
Gaza currently receives on average four hours of electricity per day. A further reduction requested by the president of the Western-backed Palestinian Authority (PA), Mahmoud Abbas, would result in several facilities being unable to function fully, including hospitals, schools and local businesses. It is not clear when the cuts will begin but limited electricity could put lives at risks with hospitals not being able to carry out emergency operations; several health workers rely on electricity to save lives.
The electricity cuts mean that daily activities that we would normally take for granted are impossible for the majority of the time. Families are unable to cook and bake food, leaving many eating uncooked food, raw vegetables and bread to get by. Shops and bakeries are often unable to provide cooked goods, and cannot use refrigerators to preserve food.
As expected, the most vulnerable groups in Palestinian society are often the worst affected. Many of Gaza's physically disabled inhabitants use electric wheelchairs and their movement is constantly restrained by the electricity outages. Always needing to check whether their battery will last long enough to be able to reach their destinations places an unnecessary burden on individuals already facing isolation.
As a result of the frequent power cuts, thousands of families are resorting to using oil lighting and open-flame candles. Some are relying on smaller, more precarious generators to power their everyday needs. These lighting methods can often cause accidents, many of which have been fatal. Incidents resulting from electricity failures have claimed the lives of more than 26 people, almost all of which have been children. At present, the need to install safe and sustainable electrical systems is growing as families continue to risk their safety to light the path ahead.
One of our beneficiaries, 10 year old Meena, spoke to us about her experience.
"We always have electricity cuts in Gaza and we are afraid of the dark. We usually light up candles and we are scared of fire. We don't know how to do our homework in the dark and we can't watch TV. My auntie's house was burnt down because of an unsafe candle, her children got scared and ran away through the window; Allah (swt) protected them. Only one little girl suffered from burn injuries and they took her to Al-Hikma hospital and did all they could to save her"
As part of our Safe Lighting Project, Interpal installed an LED lighting system in Meena's home to prevent further disaster and will continue to install safe lighting systems across the Gaza Strip. We also recently provided 60 families in Gaza with safe-to-use lanterns to mitigate the risks the families face during power cuts.
Interpal needs your help to provide light to hundreds of Gazan families. To find out more about our Safe Lighting Project or to donate, please visit www.interpal.org.
Calculate your Zakat
Confused about how to calculate your Zakat? Try our simple-to-use calculator