Medical supplies in Gaza are at critically low levels- here's how you can help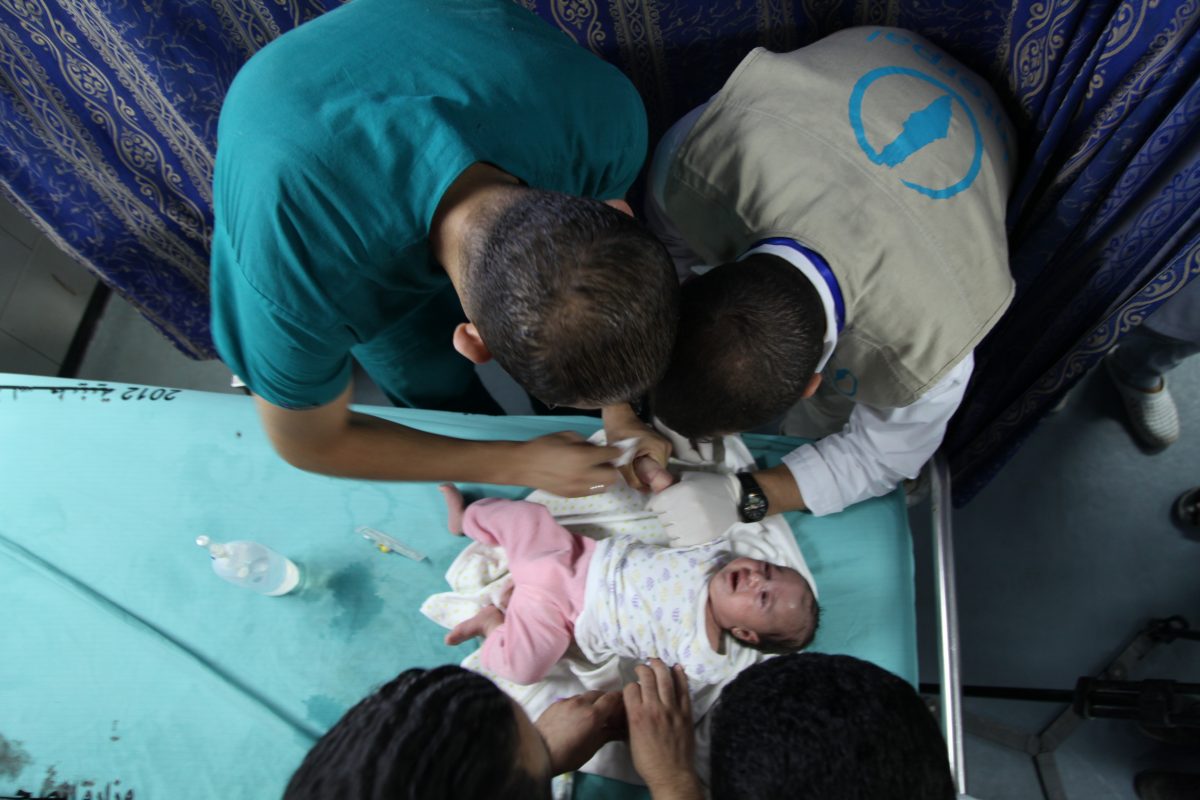 Palestinians in Gaza are in desperate need of basic but lifesaving medical aid.
More than a third of all essential medicines and medical disposables are currently at zero stock levels- that's less than one month's supply available for patients across all hospitals and healthcare clinics in the Gaza Strip.
More than half of medications used for the treatment of cancers are also at critical levels, putting thousands of lives at risk.
The health sector is at breaking point, and the lives of patients- with what are in many cases easily treatable conditions- are under threat.
Gaza's healthcare crisis is a result of a decade long blockade, 50 years of occupation and numerous Israeli assaults, affecting the majority of its 2 million residents trapped inside.
To cope with the lack of medical supplies, hospitals are forced to use outdated equipment or re-use surgical tools. Almost 50% of Gaza's medical equipment is outdated and the average wait for spare parts can be up to six months. This puts patients at an increased risk of experiencing complications during surgical procedures or treatment, creating a vicious cycle that increases demand for healthcare services.
Patients that are the most affected are those with cystic fibrosis, cancer patients and hundreds of infants with developmental problems.
Interpal is working in the occupied Palestinian territories and refugee camps in Jordan and Lebanon to provide hospitals with essential medical aid. But with the need being great, we need you to act as a lifeline for Palestine.
Here is what you can do #ForPalestine 
£35 will provide vital medical aid
£60 will provide essential medical tools for a clinic in Gaza.
£105 will equip an emergency medical center in Gaza.
£350 will maintain emergency ambulance services in Gaza
£20 will ensure safe pregnancy and delivery for a mother and her baby
£200 will ensure countless women have access to safe maternal healthcare in hospitals.
To donate, call us on 020 8961 9993 or visit www.interpal.org
Calculate your Zakat
Confused about how to calculate your Zakat? Try our simple-to-use calculator