Gaza's fuel crisis causing unthinkable hardship during winter months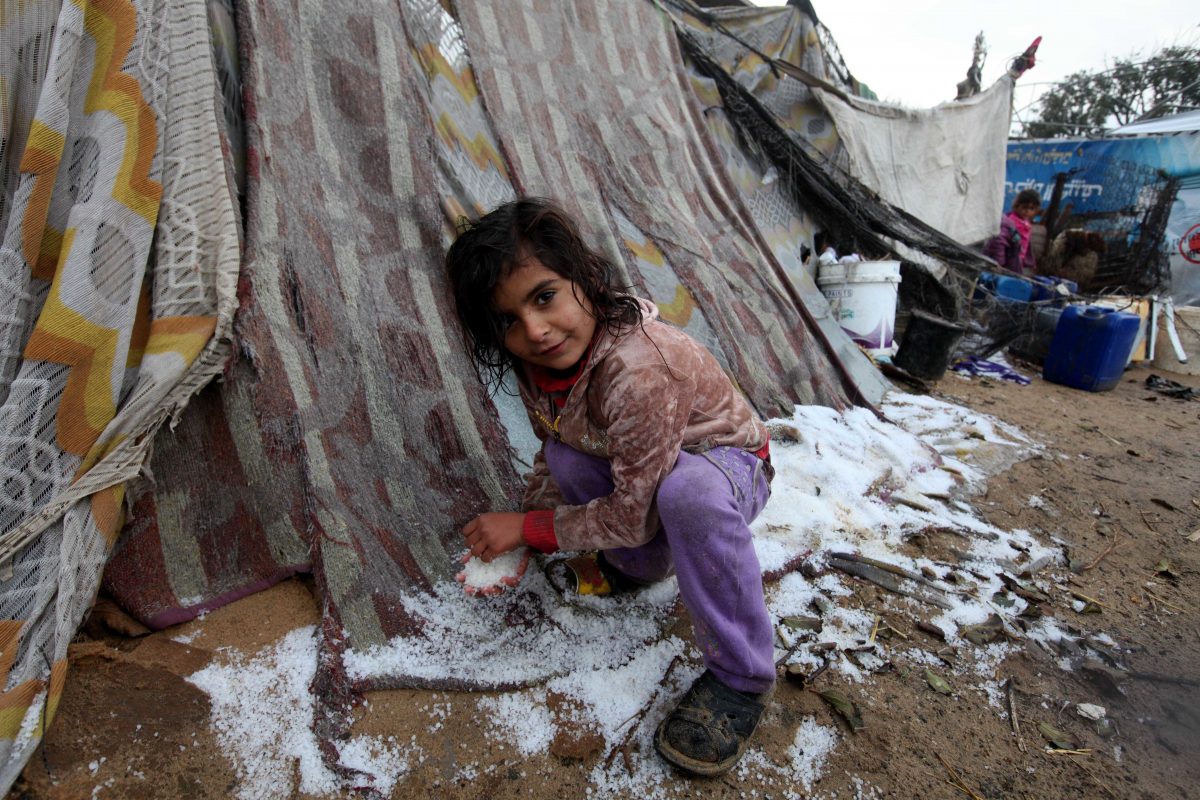 As winter storms begin to sweep across the occupied Gaza Strip, Palestinians will be relying on no more than 4 hours of electricity a day. Gaza's longstanding fuel crisis causes unthinkable hardship for families during the winter months. With its only power plant relying on Egypt for imported fuel, it has not run at full capacity since it was first bombed by Israel in 2006.
During blackouts, families resort to using oil lighting and open-flame candles to light up their homes as the dark evenings set in. These lighting methods are the cause of frequent, fatal house fires while electrical failures claim the lives of many.
Families are left to survive the winter months in homes unable to withstand the cold, without adequate heating and with basic necessities such as hot running water considered a luxury. An insufficient supply of electricity and fuel to operate water pumps in people's homes means that most of the time, no running water is available at all.
The power crisis affects almost every aspect of life in Gaza. It is an everyday reality for the people of Gaza to be unable to fuel their vehicles, cook and preserve food or even receive treatment at hospital. Gaza's sewage systems are completely overwhelmed, with up to 90 million litres of partially-treated sewage discharged into the Mediterranean Sea on a daily basis. Farmers and fishermen need fuel to run their vehicles and fishing boats, and agricultural livelihoods are suffering.
The power crisis affects Palestinians the most during the winter months. Impoverished families and vulnerable groups are in urgent need of support.
Interpal is working on the ground throughout winter to provide families in Gaza with the means to get through this difficult time. From heaters to blankets and food parcels that last up to one month, our aim is to reach more than 5000 families in urgent need.
To find out more about our Winter Appeal or to donate, please visit www.interpal.org or call 020 8961 9993.
Calculate your Zakat
Confused about how to calculate your Zakat? Try our simple-to-use calculator