What is causing the water crisis in Gaza?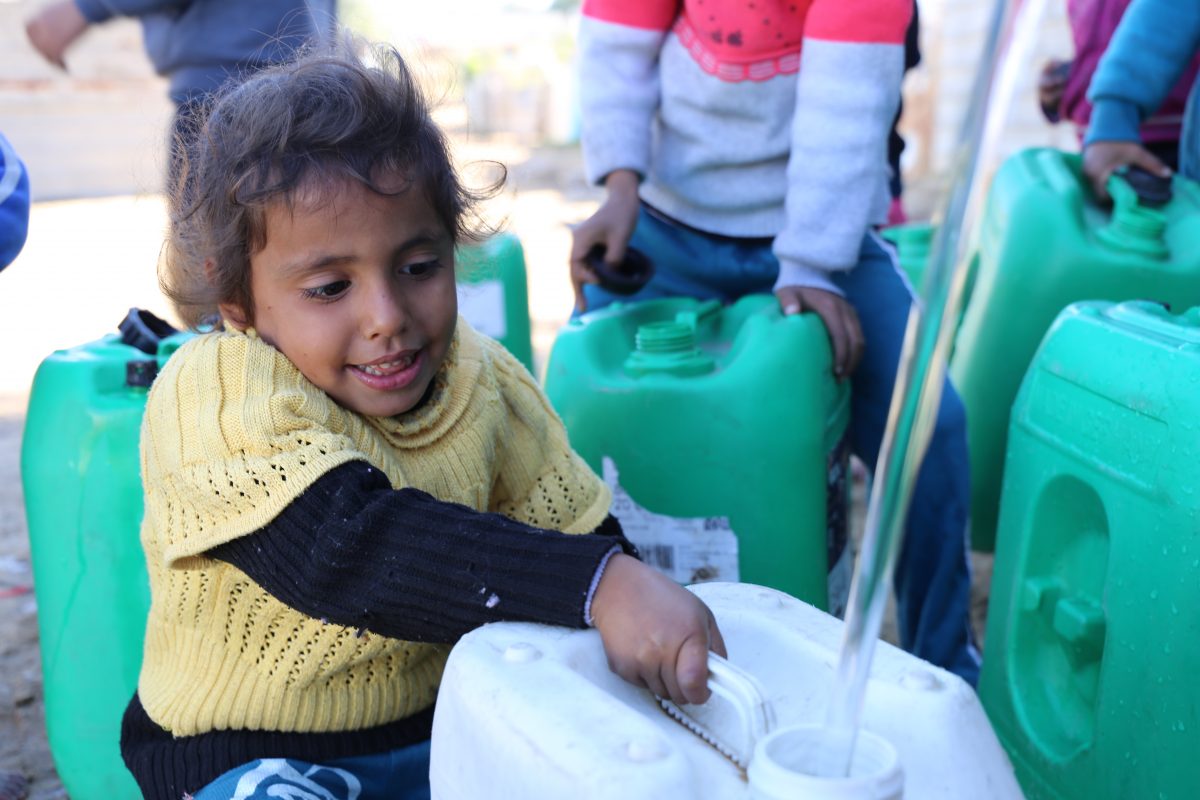 More than 50 years of occupation in Gaza has created a water crisis so severe that the territory is projected to be uninhabitable in just two years' time.
What is happening to Gaza's water?
Gaza's only source of natural water is the Coastal Aquifer, a groundwater basin that runs beneath the Gaza Strip. More than 95% of water from the Coastal Aquifer is unfit for human consumption, having been contaminated by sewage, chemicals and seawater. 70% of Gaza's residents only receive the contaminated water once every three or four days. By 2020, damage to the aquifer will be irreversible and the Gaza Strip will be uninhabitable.
More people, less water
When Israel occupied the Gaza Strip in 1967, the water from the Coastal Aquifer only just met the needs of the population. Since then, the population has grown dramatically- now 2 million people in Gaza are forced to rely on the same levels of water available more than 50 years ago. This has resulted in over-pumping of the aquifer. Over-extraction has caused the water levels to fall and seawater to seep in, along with sewage and other pollutants, contaminating supplies.
Poverty
The only option residents of Gaza have is to buy bottled water from private vendors. With the poverty rates as high as 80%, however, this is impossible for many families.  Bottled water is very expensive and some families are forced to spend a third of their income on water.  For those that can't afford to buy water, they rely on unsafe water extracted from unregulated wells.
Military assaults
Water pipelines in Gaza have been further damaged by numerous Israeli assaults. During "Operation Protective Edge" in 2014, 20 miles of water pipelines were damaged and destroyed, including up to 40% of the territory's pumping stations. Up to 100,000 Palestinians were left cut off from the water network following the assault.
Blockade on Gaza
The blockade on Gaza makes it almost impossible to import equipment and spare parts needed to restore the water infrastructure. Without the means to develop Gaza's damaged water and sanitation systems, water pipes, pumps and water purification systems remain in urgent need of repair.
Power crisis
Gaza has suffered from a severe electricity shortage since mid-2006, after Israel bombed its only power plant. Today, people experience up to 18 hours a day without power. With a lack of electricity, water cannot be pumped, leaving homes without access to any running water at all.
Limited electricity supplies also affect Gaza's sewage plants, leaving them only partially operational. Up to a third of the population have no access to sewage infrastructure at all. 90 million litres of untreated sewage is discharged to the sea every day, causing untold damage to the environment.
How you can help
Under international humanitarian law, Israel is responsible for the welfare of Palestinians in the occupied West Bank and Gaza, which includes ensuring that Palestinians have access to clean water. We are asking on all our supporters to urge Penny Mourdant MP, Secretary of State for International Development, to ensure all measures are taken by the Israeli government to facilitate the access of clean drinking water in the occupied Palestinian territories. Pipe up for water equality and take action here.
Donating to our water projects can help ensure that thousands of Palestinian families have access to clean water and sanitation. To learn more about our Water Aid packages, give us a call on 020 8961 9993 or visit interpal.org .
Calculate your Zakat
Confused about how to calculate your Zakat? Try our simple-to-use calculator