3 Ways the US cut will devastate Palestinians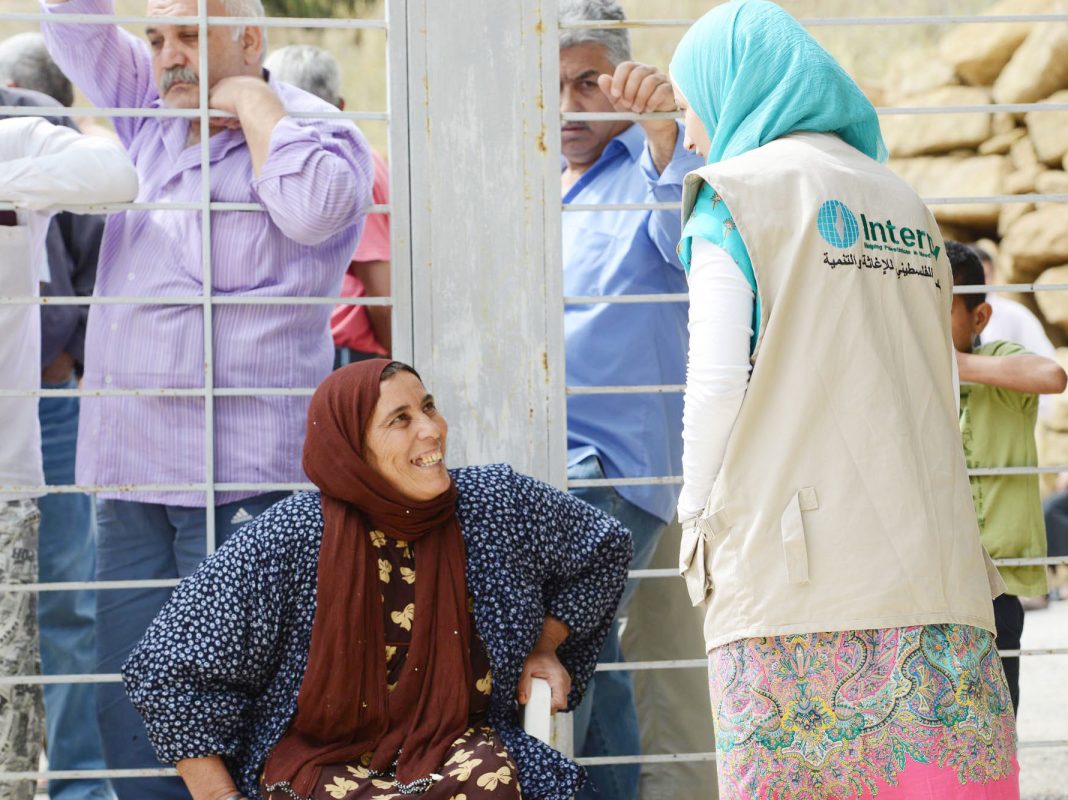 For nearly 70 years, UNRWA has provided lifesaving assistance to more than five million Palestinian refugees in the occupied territories, as well as Lebanon, Syria and Jordan. Now with the imminent cut to US funding, millions of Palestinians face incredible hardship in the months ahead.
What will the cut mean for Palestinians?
Education
The $217m shortfall will leave UNRWA unable to pay its 22,000 teaching staff. This means that in less than a month's time, more than half a million Palestinian children will no longer be able to attend school.
The importance of education as a route out of poverty and as a way to help build resilience among communities cannot be underestimated. Having supported thousands of UNRWA students, we have seen the normalising effect and psychosocial benefits that attending school has on young Palestinians, a large proportion of whom are suffering from ongoing trauma and depression.
UNRWA schools have become a central part of Palestinian society, and isolating children from school, particularly those with special needs, will have a devastating impact on their health and wellbeing.
Health
UNWRA has provided comprehensive primary health care to thousands of Palestinians trapped in a cycle of poverty and deprivation. A cut of this magnitude will threaten its ability to fund its 143 clinics, 3000 doctors and nurses and over 8 million patient visits annually.
Gaza's health sector is already at breaking point. Eleven years of siege has left more than a third of all essential medicines and medical disposables at zero stock levels, with the majority of medicines used for treating cancer patients now depleted. Thousands of vulnerable lives are at risk, and without intervention, further cuts to funding will almost certainly push Gaza's health sector to the brink of collapse.
Find out how you can provide vulnerable patients with medical aid here.
Refugees
The first UNRWA refugee camps in Jordan and Lebanon were set up following the 1948 Nakba to support millions of displaced Palestinians struggling with poverty, inadequate housing and poor access to basic services.
Today, more than 5 million Palestinians- that's up to five generations of refugees- continue to rely on international aid to meet their basic needs. UNRWA is a big employer in the local economy and provides food aid to the most needy. Cuts of this magnitude will worsen the situation in the camps, in the local infrastructure and in the economy. They will also struggle to manage refugees which will inevitably lead to many vulnerable people falling through the gaps and unable to receive much needed help and relief.
Find out more
To find out how Interpal is helping to mitigate poverty and insecurity across the occupied Palestinian territories and refugee camps in Jordan and Lebanon please visit interpal.org or call 020 8961 9993.
Calculate your Zakat
Confused about how to calculate your Zakat? Try our simple-to-use calculator