Winter below the poverty line in Gaza: Yasmeen's story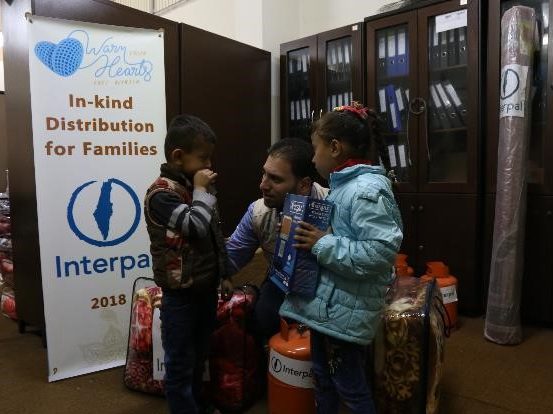 More than half of Gaza's residents are currently living below the poverty line, on less than $5 a day. Brought on by more than a decade of siege, including three devastating Israeli offensives, Palestinians in Gaza are facing a humanitarian disaster, with the coastal enclave predicted to be uninhabitable in just two years' time.
According to the UN, more than 17,000 homes in Gaza were destroyed or damaged during "Operation Protective Edge" in 2014. Since then, reconstruction has been slow: 22,000 people are still internally displaced as a result of the conflict.
Thousands of families in the Gaza Strip are facing a cold winter ahead in overcrowded and dilapidated homes or shelters, without access to clean water or regular electricity.
28-year-old Yasmeen is a mother of two, living in Gaza City. Her home is one of thousands across Gaza that will not withstand the colder weather this winter. It has no windows or doors, and Yasmeen uses material sheets in their place to protect her family from the cold.
As is the case for more than 80% of Gaza's population, Yasmeen and her husband are reliant on humanitarian aid to get by. Yasmeen wraps her children up in layers of blankets every night, however they often fall ill from exposure to the cold and rainwater that pours in through the damaged ceiling.
"I hope to have enough money to complete the house." Yasmeen tells us. "We are in need of windows and doors to make the house decent for the children".
Interpal recently visited Yasmeen and her family to provide them with blankets, a carpet, a heater and clothes vouchers for her children.
Families in Gaza in desperate need this winter. To find out how you can help, please call us on 020 8961 9993 or visit interpal.org.
Calculate your Zakat
Confused about how to calculate your Zakat? Try our simple-to-use calculator