Marrakech Marathon 2019: Team Interpal race for Palestine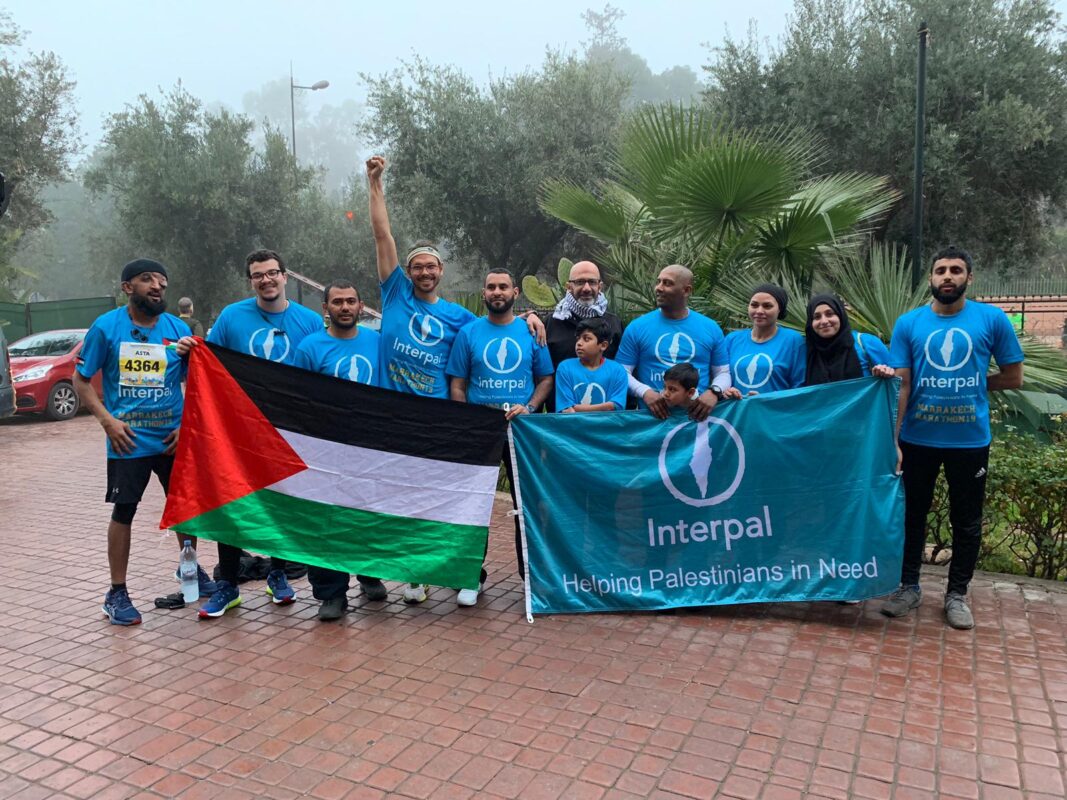 On 25 January, Team Interpal took on one of its biggest challenges yet. Some 17 supporters and members of staff traveled to Morocco to take part in the Marrakech Marathon- the country's annual long-distance running race that attracts up to 8,000 runners every year.
The marathon follows a flat course along the ramparts of the city, with runners making their way through the Menara gardens on dusty roads lined with palm trees.
"My first time getting involved with Interpal fundraising, and I enjoyed every bit of it, it was very rewarding."
The team were raising funds for the charity's Winter Campaign, which provides blankets, mattresses fuel & food to Palestinian families through the harsh winter weather. More than £7000 was raised for the campaign.
We'd like to thank everyone who got involved this year. It is with your support that Interpal is able to make a difference to the lives of some of the most vulnerable refugees in the world.
To get more involved in fundraising for Interpal in 2019, email challenges@interpal.org or call the challenge number on 0207 183 5155.
Calculate your Zakat
Confused about how to calculate your Zakat? Try our simple-to-use calculator