Walking to Palestine: 11 months, 13 countries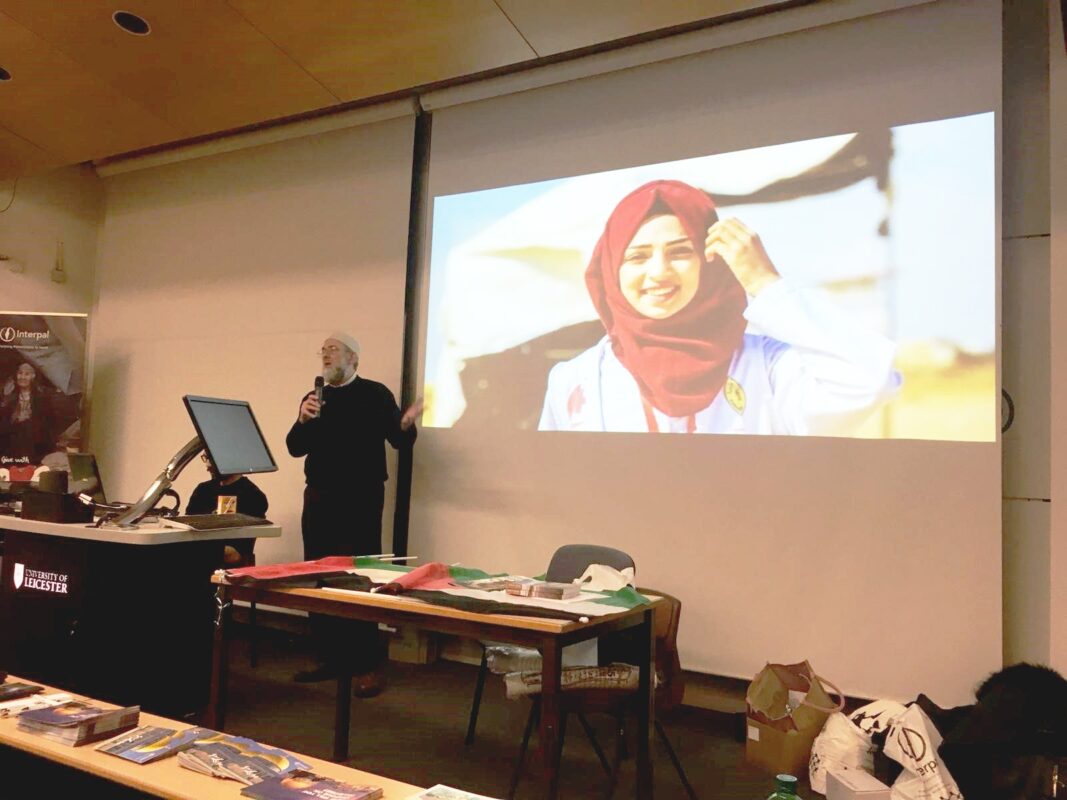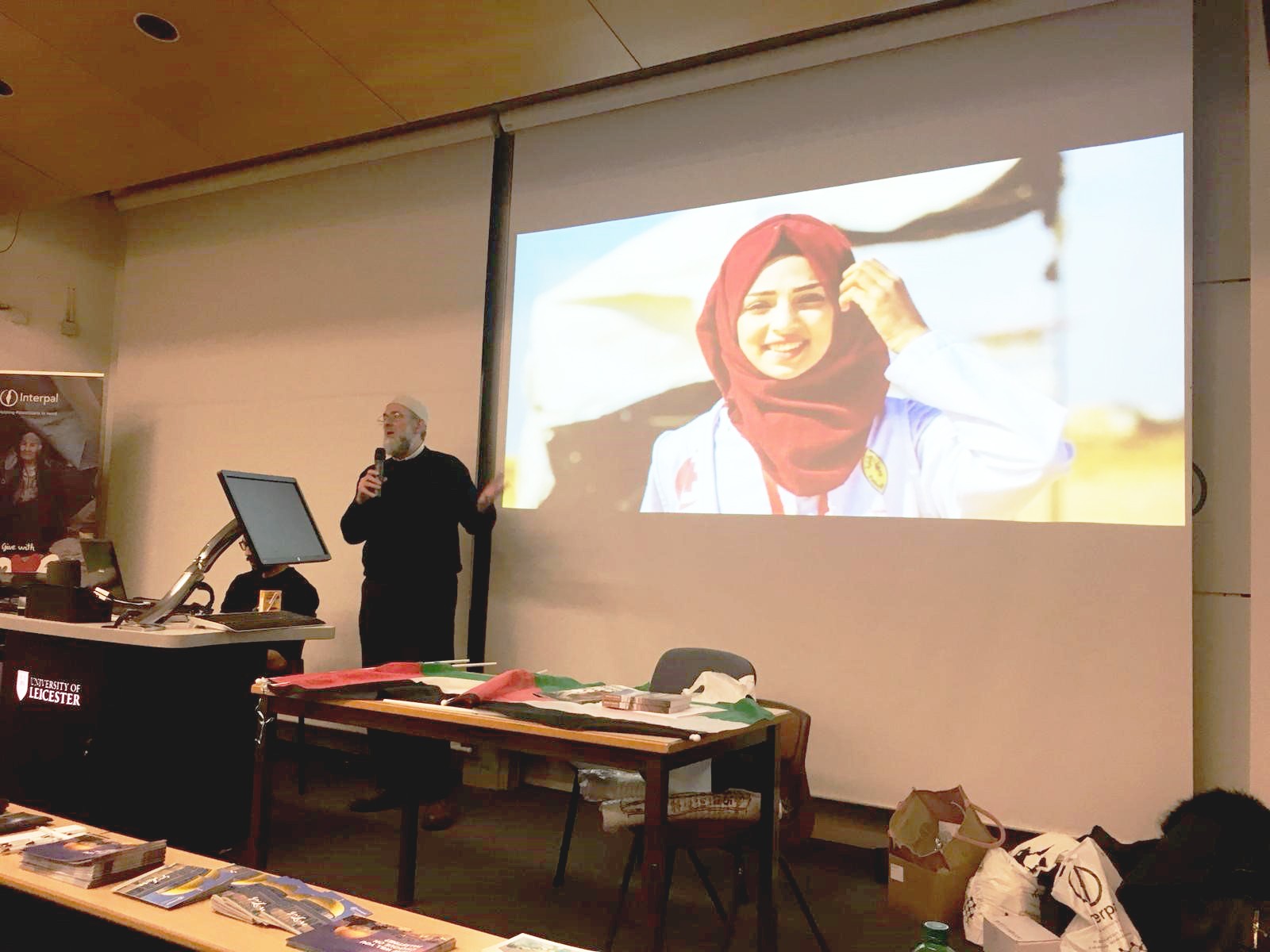 Interpal Leicester was delighted to have taken part in an awareness seminar on Wednesday at the University of Leicester, with talks by human rights activist Benjamin Ladraa and Interpal Chairman Ibrahim Hewitt.
"Walking to Palestine: 11 months, 13 countries" was attended by over 50 students from the University of Leicester's Islamic Society and Palestinian Society.
Benjamin spoke of his experiences while walking for 11 months across 13 countries, and the stories he heard from Palestinian refugees both during his journey and once he reached the Holy Land.
Ibrahim highlighted Interpal's work from its inception to the present day. The desperate situation of the Palestinian refugees were brought to the fore as well as Interpal's humanitarian work and community development projects in the field. Ibrahim also discussed the importance of providing opportunities to Palestinians while reducing their dependency on aid.
It was a great start to the year as we celebrate Interpal's 25th Anniversary.
Please visit interpal.org to find out more about upcoming events in 2019.
Calculate your Zakat
Confused about how to calculate your Zakat? Try our simple-to-use calculator