Interpal supporters climb Snowdon for Palestine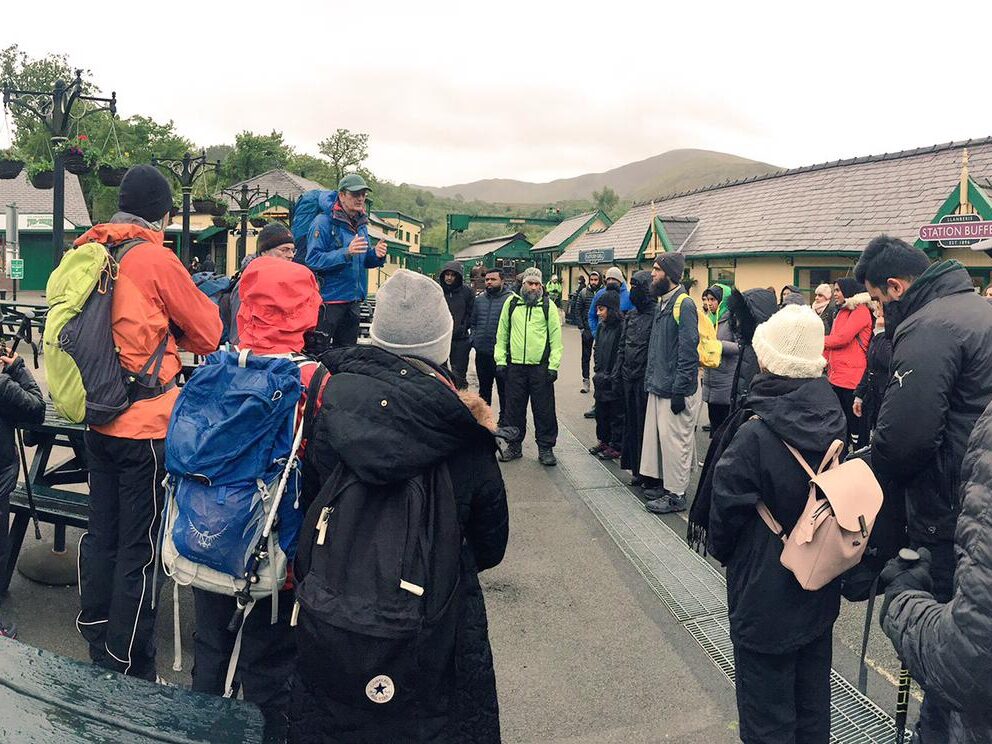 Approximately 90 supporters took part in Interpal's annual Snowdon Challenge on the weekend to raise urgent funds for Palestinians in need. The challenge brought together beginners, children and avid climbers- including Interpal's Chairman Ibrahim Hewitt- to climb the highest mountain in Wales for Interpal's water projects.
Thanks to incredible efforts of all that took part, hundreds of pounds was raised for Palestinians, helping them to gain access to clean, safe water in Gaza and Lebanon. One of our youngest participants, Jennah Khan, aged ten, told us about her experience;
"When I started the walk I was really excited but I was really scared at the same time. I was so excited I couldn't even sleep the night before and my whole class knows at school that I am doing this. When I was going up the mountain I felt like the wind was blowing me up to the finish line. I felt so good I went as far as I was allowed to go and my face was hurting because of the rain and I was proud that I did this. I know that I have helped lots of children with clean water with Interpal and that's what makes me go on."
We'd like to say a special thanks to our young participants Jennah and her big sister Simra, as well as all that took part in the weekend's challenge. Take a look at the pictures below, and if you're feeling inspired, find out more about events in your area at interpal.org/events.
Calculate your Zakat
Confused about how to calculate your Zakat? Try our simple-to-use calculator