Why is helping Palestinian refugees a problem?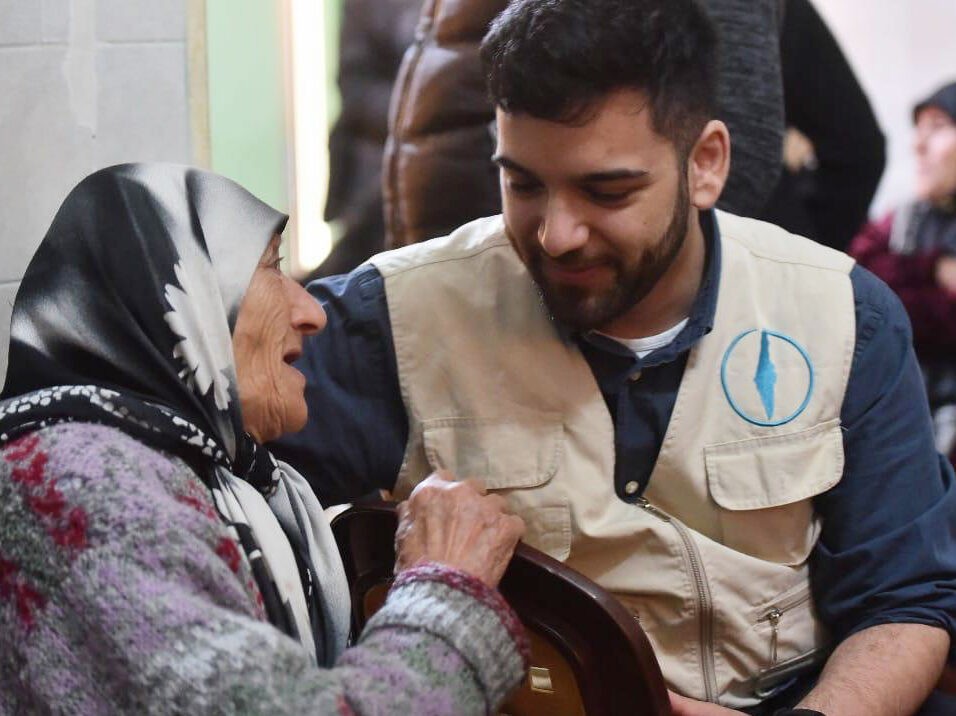 When pro-Israel groups succeed in dehumanising Palestinians, they gain a useful tool that works to strip the Palestinian people of their fundamental rights to dignity and security. It has been successful strategy for more than seven decades; while Palestinians are portrayed as fundamentally violent, some of the most brutal policies have emerged under the guise of "security", from the 12-year siege on Gaza to the violent occupation that has now endured for 52 years. This process of dehumanisation targets Palestinians' very identity- that is, to be Palestinian- and most recently, the rights that come with being classed as refugees from their land.
When children are born into refugehood in the camps across Lebanon, Jordan and Palestine, they are largely unaware of the political forces that work behind the scenes to deprive them of their rights.
Children like 3-year-old Sana, a Palestinian refugee from Syria who now lives in Lebanon's Bourj el-Barjaneh refugee camp. Her father Hasan and older sister Rama have a form of hereditary lymphedema, also known as elephantiasis, which is a painful, disfiguring condition.  As Palestinian refugees, they do not have the right to access the specialist treatment they need outside of the camp, and so Hasan's immediate and only concern is finding a way to buy compression socks for Rama to help ease the swelling and pain that she endures.
It is a jarring experience to watch 3-year-old Sana happily playing like any other 3-year-old does, blissfully unaware that she may also inherit the same condition when she grows older, and face the same difficulties associated with accessing medical treatment. She will likely remain blissfully unaware for some time that there are forces working as far away as the UK to undermine her human rights and dignity. At least for now, thanks to her mother and father, she truly believes that the whole world is her safe haven.
Our hope is that her fate does not follow the same path as those who are reaching the end of their lives, having lived as refugees for decades. Those like Nejma, an elderly Palestinian woman who we recently met in Nahr el-Bared refugee camp. Paralysed from the waist down, she spends every day alone confined to her bed, with no means to seek help for necessities as basic as adult nappies. It was clear that decades of displacement had left her severely traumatised.
In her recent article, Yvonne Ridley wrote about UK Lawyers for Israel and its attempts to hinder our humanitarian work in the field, which is also affecting other UK organisations working in Palestine, including Medical Aid for Palestinians, War on Want and Defence for Children International. She wrote:
"Like David and Goliath, the odds stacked against both the Palestinians and the charity (Interpal) dedicated to their survival are high, but their adversaries regularly make the mistake of underestimating both."
This could not be more true; Interpal owes its 25th year in operation to the Palestinians we meet every day- the mothers, fathers, carers and young breadwinners who refuse to forfeit the dignity of their families and communities in the face of ongoing attempts to dehumanise them. Together, we work to protect the human rights of thousands of Palestinian children and vulnerable adults, and we will do so until our work is no longer needed.
Please visit interpal.org to learn more about our work in the field. To find out more about attempts to hinder our work, you can read this recent article by British journalist and broadcaster, Peter Oborne.
We'd like to thank all of our donors for continuing to support the Palestinian people.
Calculate your Zakat
Confused about how to calculate your Zakat? Try our simple-to-use calculator