Insecurity and Struggle: What's happening in Jerusalem?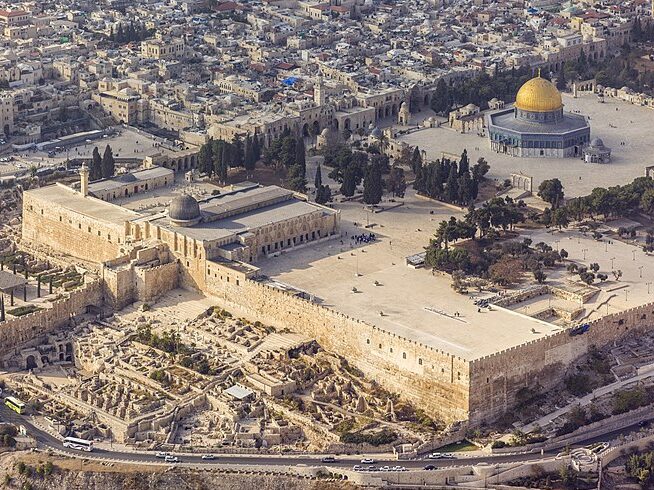 Sheikh Jarrah is a Palestinian neighbourhood in occupied East Jerusalem. Palestinian families settled in the neighbourhood in 1956 following the 1948 Nakba, which saw 750,000 Palestinians forcibly expelled from their to make way for the creation of Israel.
Since the Israeli occupation of East Jerusalem began in 1967, settler organisations have claimed ownership of the land in Sheikh Jarrah and have successfully filed lawsuits to evict the Palestinian families living there.
This week, protests intensified in Jerusalem after Israel's Supreme Court ordered the removal of several more families from their homes in Sheikh Jarrah. With tensions rising, Israeli forces attacked hundreds of Palestinian worshippers at Al-Aqsa Mosque with rubber bullets and stun grenades as evening prayers took place during the holy month of Ramadan.
Why are people protesting the evictions?
The occupied East Jerusalem is internationally recognised as Palestinian territory, making all Israeli settlements illegal under international law. Since the occupation began in 1967, thousands of Palestinians in the occupied West Bank and East Jerusalem have been forcibly displaced or have faced the loss of their sources of livelihood to make way for Israeli settlements.
Between 1967 and 2014, more than 100,000 dunams of Palestinian-owned land was seized for settlement building.
According to OCHA, between 2009 and 2020, 1,434 Palestinian-owned structures in East Jerusalem were demolished.
According to HRW, between 1991 and 2018, municipal planners approved "only 9,536 building permits for Palestinians, while approving 48,201 in Jewish neighborhoods of Jerusalem, including 21,834 in settlements."
What impact does forcible transfer have on Palestinians families?
Forced evictions and the demolition of homes and livelihood structures across the occupied West Bank and East Jerusalem have a devastating humanitarian impact on the lives of Palestinians. The majority of those affected experience severe physical, emotional and economic effects; the loss of a family home and the loss of livelihoods causes increased poverty and severe trauma, especially among children and more vulnerable adults.
Palestinian families across the West Bank and East Jerusalem are also often harassed and attacked by Israeli settlers. Checkpoints, arbitrary arrests and human rights violations are a daily reality for Palestinians, making basic daily activities like getting to work or school hazardous and exhausting.
What can be done to help?
You can write to the UK Foreign Office about the imminent eviction of Palestinian families in Sheikh Jarrah here. To learn more about how you can advocate for Palestinians' human rights, call us on 020 8961 9993.
Calculate your Zakat
Confused about how to calculate your Zakat? Try our simple-to-use calculator