25 Years: A Silver Anniversary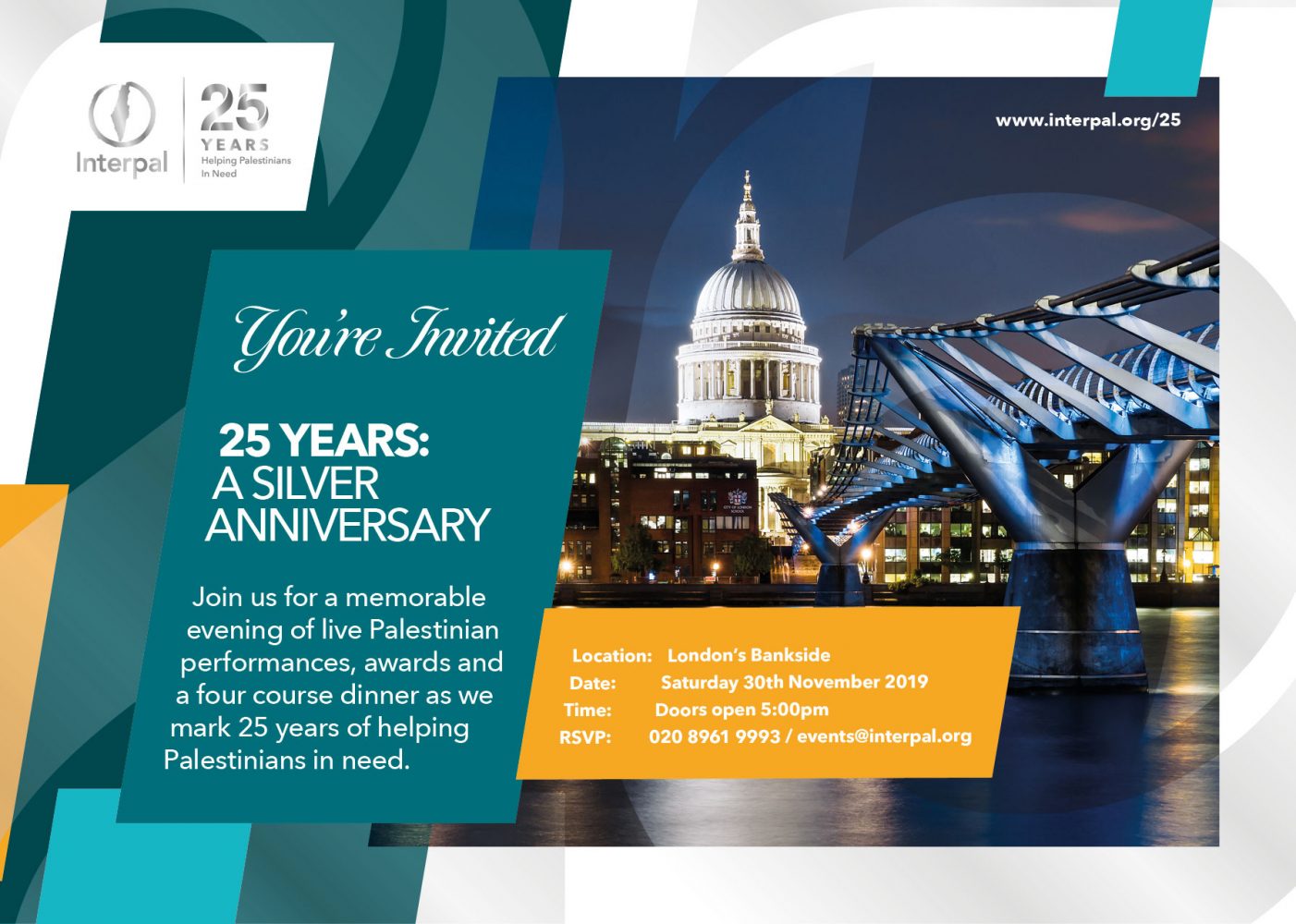 Date/Time
30
th
November 2019 - 30
th
November 2019
5:00 pm - 10:00 pm

Organised by: Interpal London
This year marks 25 years of Interpal's life changing work in Palestine and the refugee camps in Jordan and Lebanon, benefiting the lives of hundreds of thousands of Palestinians in need.
We couldn't have come this far without the support of generous, kind hearted supporters like you. Join us for a memorable evening of live Palestinian performances, awards and a four course dinner.
How will you
Change Lives in Palestine?
Stand with Palestine?
Volunteer for Palestine?
Act for Palestine?