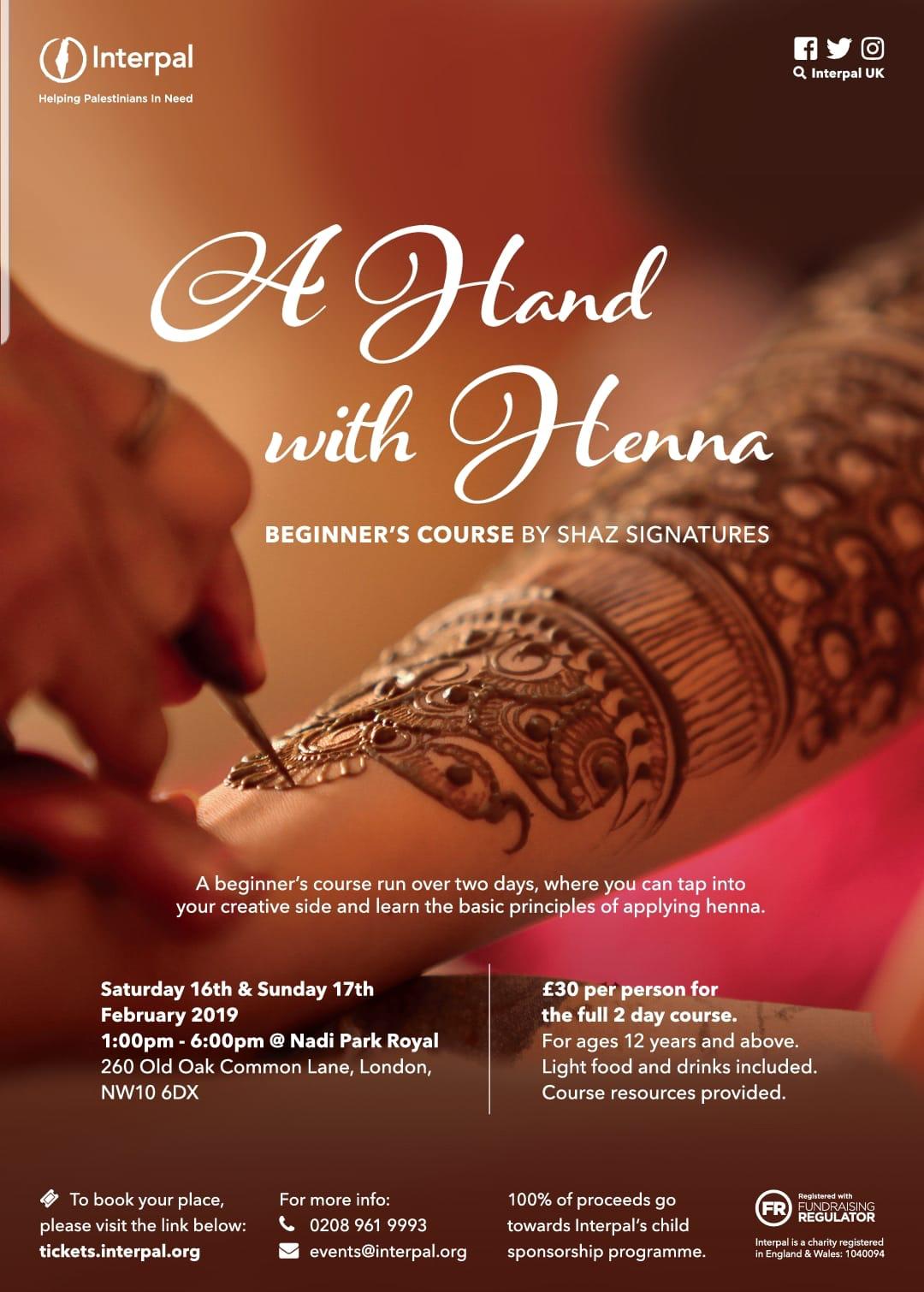 Date/Time
16
th
February 2019 - 17
th
February 2019
1:00 pm - 6:30 pm
Venue
Nadi Park Royal
Old Oak Common Lane
London , NW10 6DX

Organised by: Interpal London
A beginners course run over two days, where you can tap into your creative side and learn the basic principles of applying henna. You will have the opportunity to learn pressure control and various patterns using a henna cone. The aim will be for you to apply a simple strip and design on a hand by the end of the course.
Course by Shaz Signatures
Price: £30 per person for ages 12 and above
Light food and drinks included and course resources are provided
100% of the proceeds go towards Interpal's child sponsorship programme
Register on https://www.ticketsource.co.uk/whats-on/260-old-oak-common-ln/nadi-park-royal/a-hand-with-henna
How will you
Change Lives in Palestine?
Stand with Palestine?
Volunteer for Palestine?
Act for Palestine?