Amina Chebbi: Meet & Greet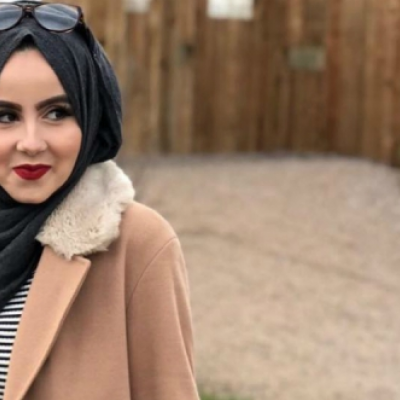 Date/Time
27
th
July 2019 - 27
th
July 2019
1:00 pm - 3:00 pm
Venue
Interpal Leicester
196 Melbourne Road
Leicester , LE2 0DT

Organised by: Interpal Leicester
Assalamu'alaykum sisters,
The influential YouTube blogger Amina Chebbi will be meeting and greeting sisters, in aid of our Orphans/Miskeen child project.
Amina Chebbi is a Muslim Influencer & Herbalife Ambassador with a large Youtube following. Her vlogs focus on modesty, fashion, hijab tutorials, shopping, lifestyle, travel & food. She will be raising money for Palestinian Orphans & needy children.
Please come, show your support by donating and have a chat with Amina.
The meet & greet will take place at 13.00 till 15.00 on Saturday 27th July 2019 at Interpal, 196 Melbourne Road, Leicester, LE2 0DT.
Drinks & refreshments will be served.
Free admission, Sisters only.
Cash & Cheque donations only.
JzakAllahu khairun.
How will you
Change Lives in Palestine?
Stand with Palestine?
Volunteer for Palestine?
Act for Palestine?