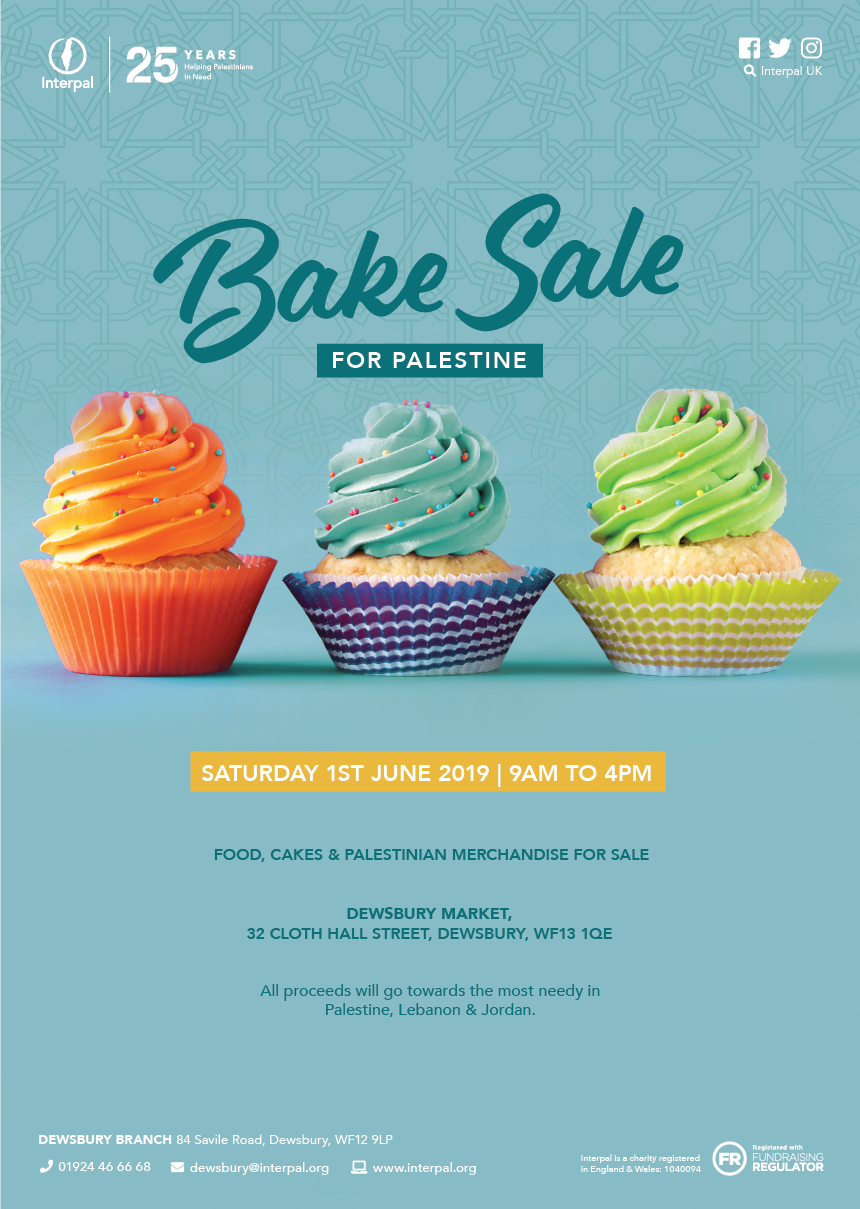 Date/Time
1
st
June 2019 - 1
st
June 2019
9:00 am - 4:00 pm
Venue
Dewsbury Market
32 Cloth Hall Street
Dewsbury , WF12 9LP

Organised by: Interpal Dewsbury
Join Team Interpal this Ramadhan to help raise vital funds for the people of Palestine. Do your bit by getting involved and sharing the reward in this blessed month.
We will be having a stall at Dewsbury market this Ramadhan. Come and get your yummy treats and food so you don't have to cook for iftaar.
Date: Saturday 1st June
Time: 9am to 4pm
Where: Dewsbury Market, 32 Cloth Hall St, Dewsbury, WF13 1QE
Visit us at our Dewsbury branch at 84 Saville Road, Dewsbury, WF12 9LPPlease help us this Ramadhan and support the cause through the power of givingTo donate food or more info, please contact us on 01924 466668 or 07730 888285.
How will you
Change Lives in Palestine?
Stand with Palestine?
Volunteer for Palestine?
Act for Palestine?