Bradford City Run- Be a Champion for Palestine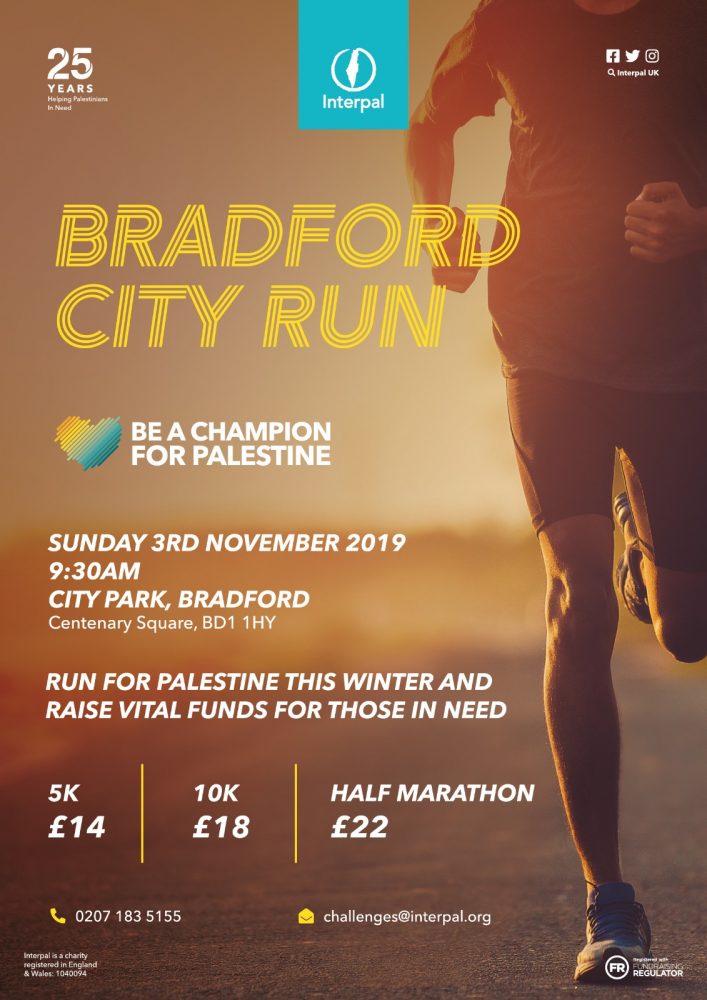 Date/Time
3
rd
November 2019 - 3
rd
November 2019
9:30 am - 3:00 pm
Venue
City Park
City Park
Bradford , BD1 1HY

Organised by: Interpal Birmingham
On your marks, get set, go! 1 loop, 3 distances…which one will you choose?
Join us this November as we run #ForPalestine!
You can help to raise vital funds for Interpal's Winter Aid campaign, making a huge difference to the lives Palestinian families throughout the cold winter months.
Will you be a champion for Palestine?
Call 0207 183 5155 or email challenges@interpal.org for more information
Fundraising Target: £100
How will you
Change Lives in Palestine?
Stand with Palestine?
Volunteer for Palestine?
Act for Palestine?