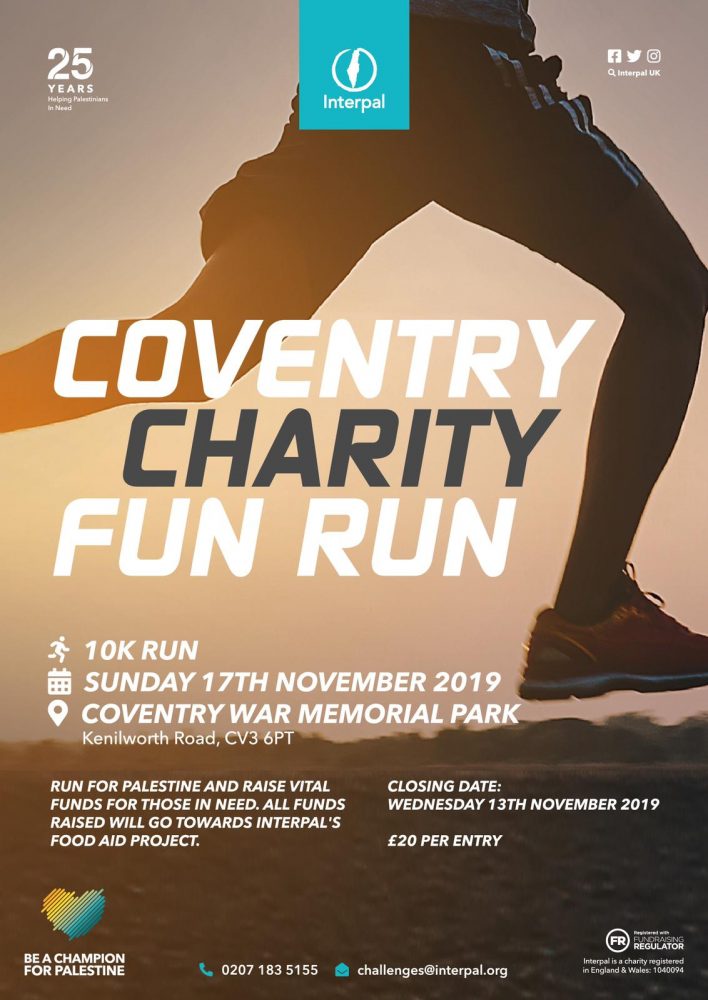 Date/Time
17
th
November 2019 - 17
th
November 2019
9:30 am - 12:30 pm
Venue
War Memorial Park
War Memorial Park
Birmingham ,

Organised by: Interpal Birmingham
Be a champion for Palestine & take your place on the start line as the city comes together for the Coventry Fun Run 10k challenge. Experience the support of the community all the way along the 6 mile course and raise vital funds for people of Palestine!
Reg fee: £36
Fundraising Target: £100
All funds raised will go towards Interpal's Food Aid Programmes, which help to alleviate food poverty among thousands of Palestinian families across the occupied Palestinian territories, and refugee camps in Jordan and Lebanon.
Tel| 0207 183 5155
Email| challenges@interpal.org
Will you be a champion for Palestine?
How will you
Change Lives in Palestine?
Stand with Palestine?
Volunteer for Palestine?
Act for Palestine?