Finding Peace in the Holy Land – Leicester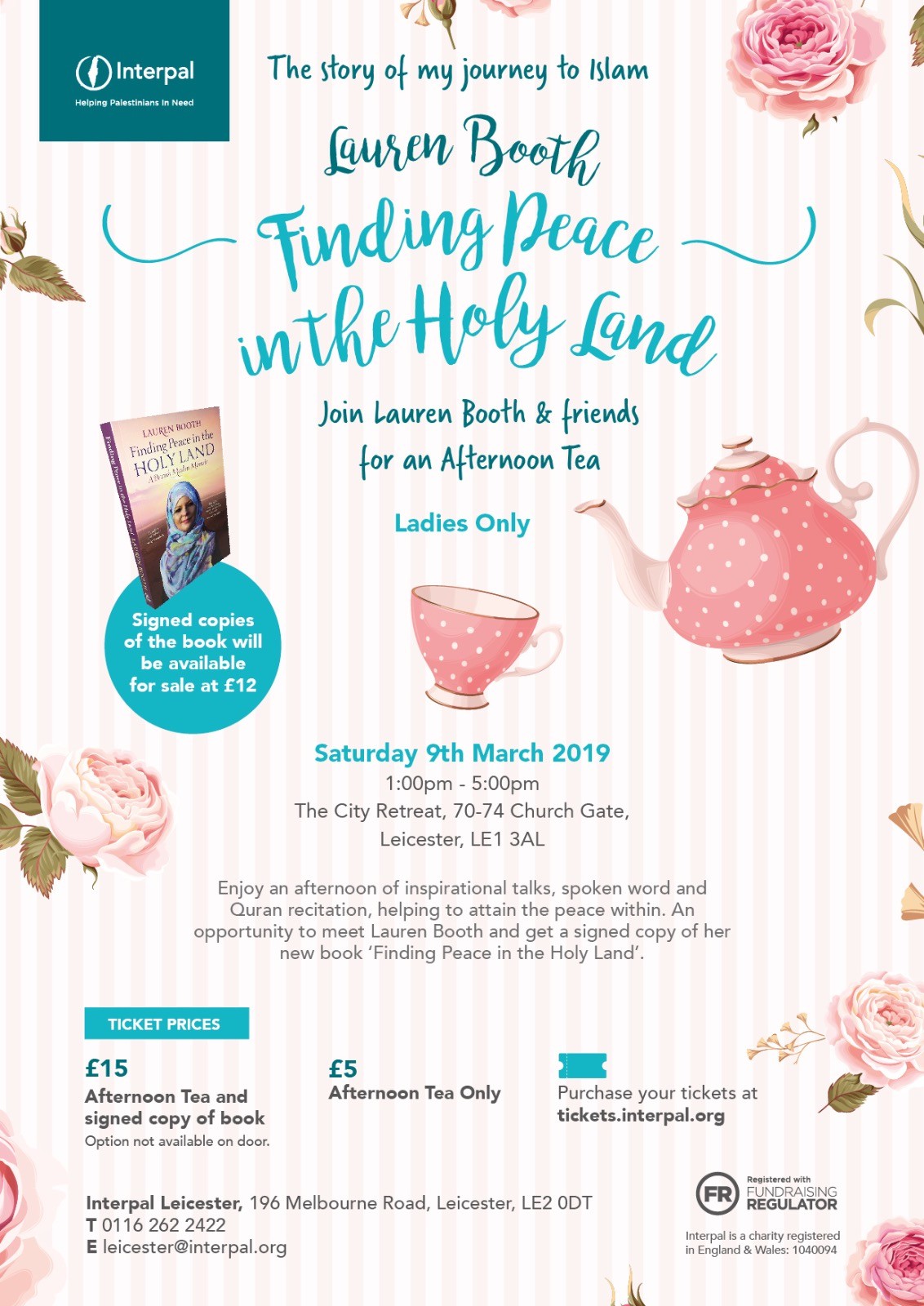 Date/Time
9
th
March 2019 - 9
th
March 2019
1:00 pm - 5:00 pm
Venue
The City Retreat
70-74 Church Gate
Leicester , LE1 3AL

Organised by: Interpal Leicester
Finding Peace in the Holy Land with Lauren Booth
The story of my journey to Islam.
Join Lauren Booth & friends for afternoon tea – ladies only.
Enjoy an afternoon of inspirational talks, spoken word poetry and Qur'an recitation, helping to attain the peace within. An opportunity to meet Lauren Booth and get a signed copy of her new book 'Finding Peace in the Holy Land.'
Tickets
£15 – Afternoon Tea & Signed book (not available at the door)
£5 – Afternoon Tea Only
Purchase: https://ticketsource.co.uk/interpal
How will you
Change Lives in Palestine?
Stand with Palestine?
Volunteer for Palestine?
Act for Palestine?