London Muslim Marriage Event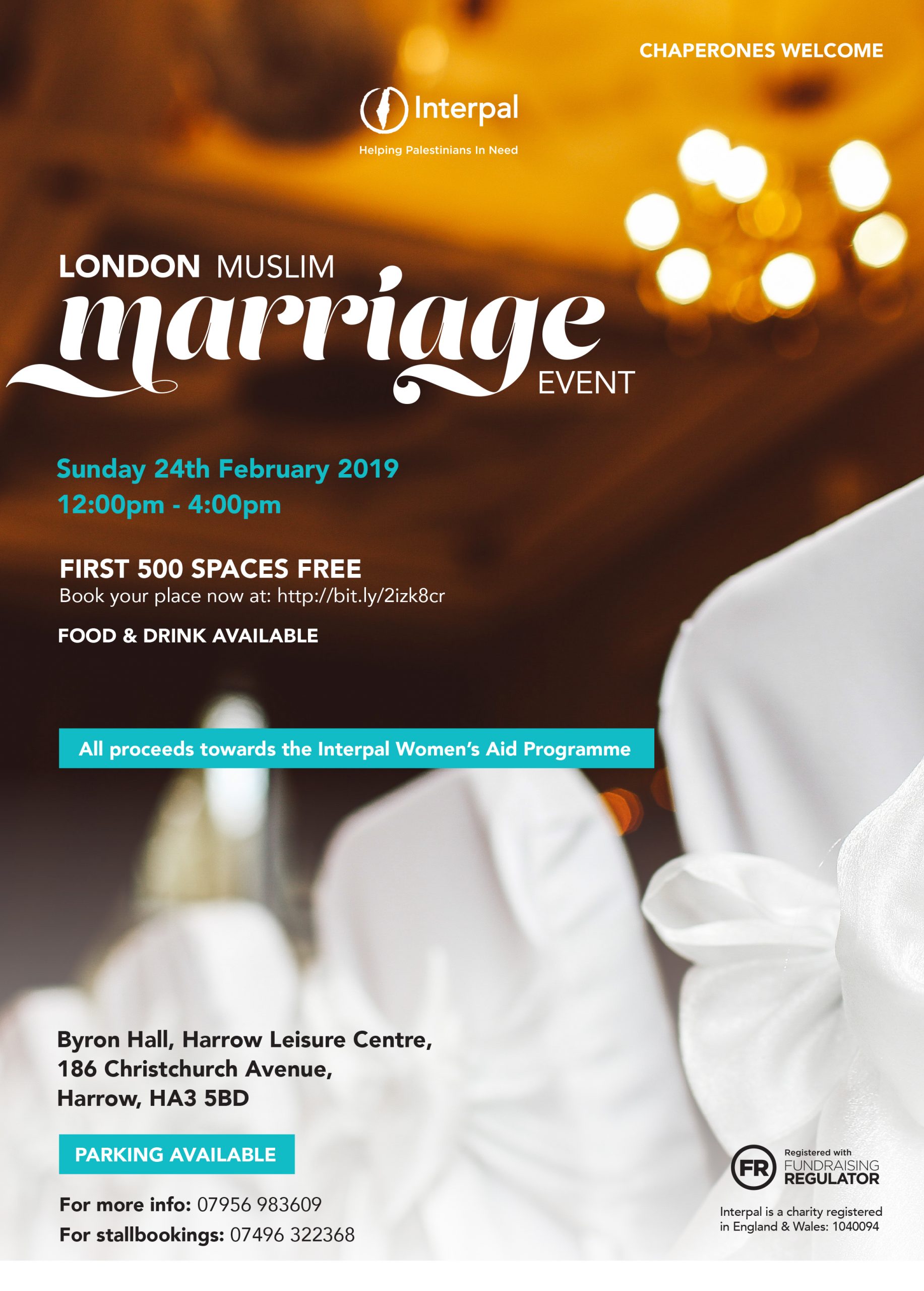 Date/Time
24
th
February 2019 - 24
th
February 2019
12:00 pm - 4:00 pm
Venue
Byron Hall, Harrow Leisure Centre
Christchurch Avenue
London , HA3 5BD

Organised by: Interpal London
Our Muslim Marriage Event is open to all Muslims irrespective of age, status, background, level of faith, profession etc.
The Byron Banqueting Hall in London is a leading banqueting hall in London and for the 3rd time are proud to host 'the biggest Muslim Marriage events in the UK & Europe', with up to thousand and more people expected to attend from all over the UK.
Chaperones Welcome
First 500 Spaces Free
Book your place now at: http://bit.ly/2izk8cr
How will you
Change Lives in Palestine?
Stand with Palestine?
Volunteer for Palestine?
Act for Palestine?