Date/Time
11
th
December 2017
6:00 pm - 9:00 pm
Venue
Brunei Gallery
SOAS University
London , WC1H 0XG

Organised by: Interpal London
OPEN MIC NIGHT WITH POETRY PERFORMANCES
There isn't another place in the world quite like the Holy and blessed land of Palestine. A place many of us hold close to our hearts, a land full of rich history and stories – the land of the Prophets.
Yet, there is no other land as oppressed and as conflict-ridden as Palestine, a bittersweet feeling for many of us. As the suffering for hundreds of thousands of Palestinians continues, we're using our voices to speak for Palestine.
We present to you…Palestine Verses.
With special guest performances including Tommy Evans, Asma Elbadawi, Muslim Belal and Shabbir the Poet, they'll be using the art of spoken word performances to evoke meaning, leaving you feeling inspired as we unite for Palestine.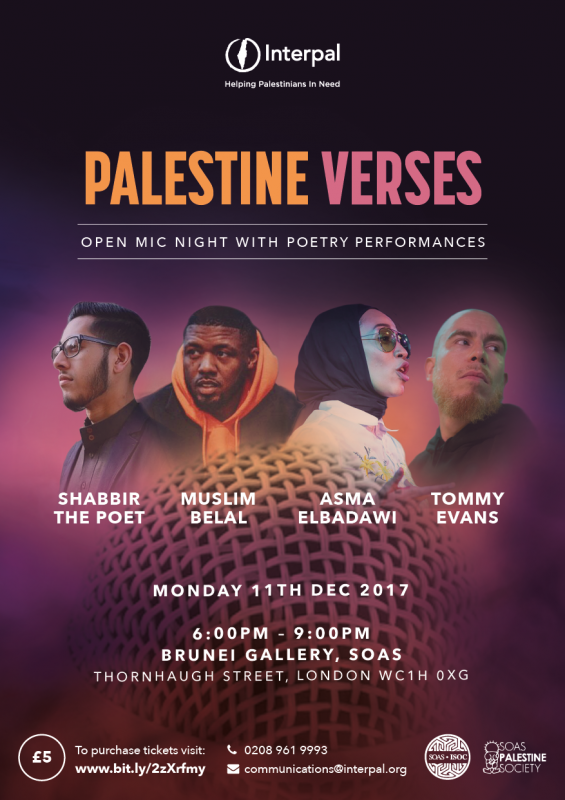 How will you
Change Lives in Palestine?
Cheque on Palestine?
Stand with Palestine?
Bank on Palestine?