Run for Interpal – Muslim Charity Run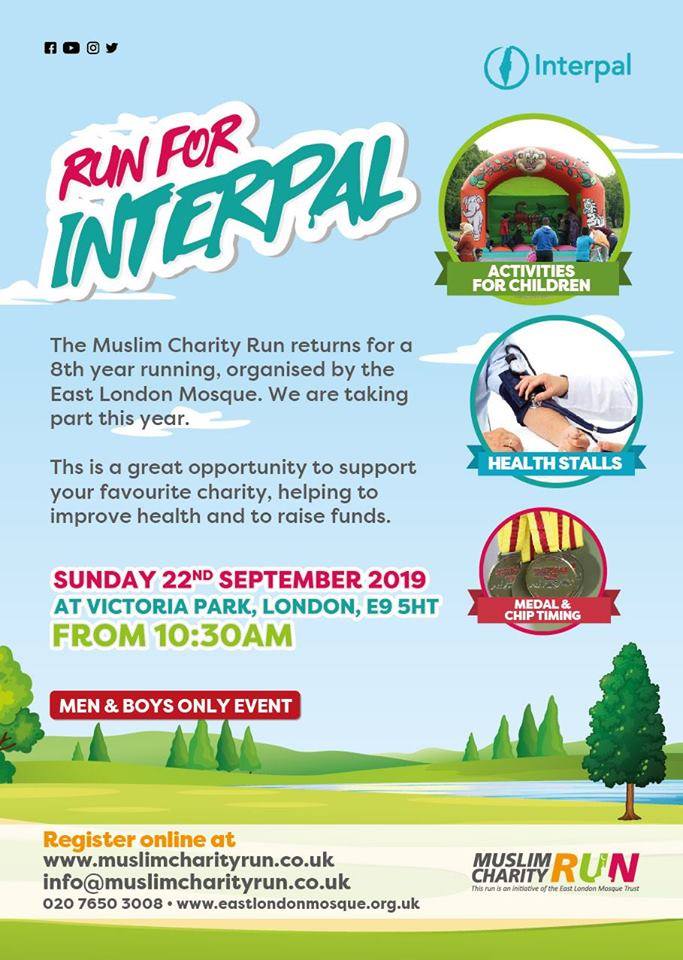 Date/Time
22
nd
September 2019 - 22
nd
September 2019
10:30 am - 6:00 pm
Venue
St Mark's Gate
Victoria Park
London , E9 5HT

Organised by: Interpal London
Run for Interpal this September and take part in the 5KM run challenge, organised by East London Mosque for an 8th year!  Be a champion ForPalestine
A good run. For a good cause.
Sign up fee: £10
Fundraising target:
£100 **REGISTER TODAY to take part**
Book your place at: https://www.muslimcharityrun.co.uk/interpal/
AN EVENT FOR BOYS AND MEN ONLY
You will be contacted by the organisers at East London Mosque with regards to logistics of the event, such as collecting t shirts, and reminders of the location.
For more info contact t.begum@interpal.org
How will you
Change Lives in Palestine?
Stand with Palestine?
Volunteer for Palestine?
Act for Palestine?