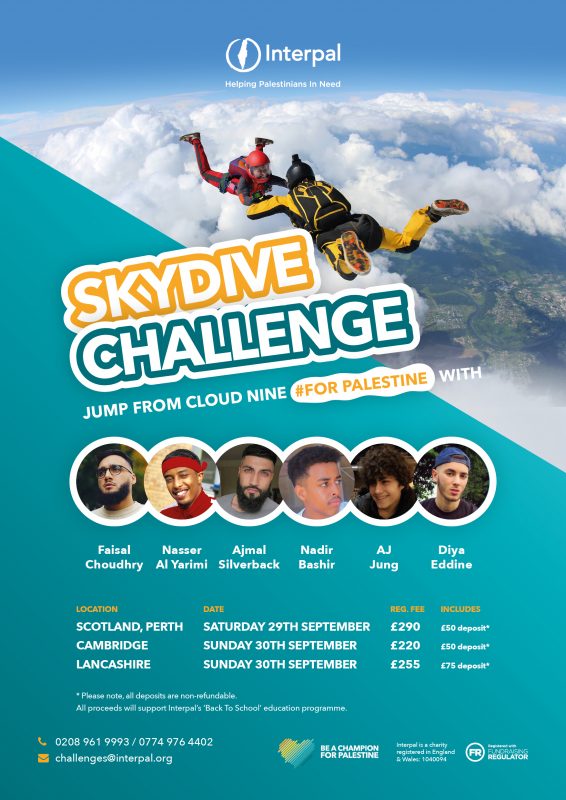 Date/Time
29
th
September 2018 - 30
th
September 2018
12:00 pm - 2:30 pm

Organised by: Interpal London
Calling all adrenaline junkies! You can soar above the clouds, and help support vital educational aid for Palestinian children. Sign up for our sky dive and join us to jump from cloud nine #ForPalestine!
With:
Faisal Choudhry
Diya Eddine
Nasser Al Yarimi-AJ Jung
AJ Silverback
Nadir Bashir
Interpal has been working tirelessly since 1994 to provide humanitarian and development aid to Palestinians in need. We are a specialist, non-political charity working to support the most vulnerable.
All funds raised from this challenge will support Interpal's 'Back to School' Education Programme, providing thousands of young people with access to the education they deserve.
For more info, contact 0208 961 9993 ext. 133
or email challenges@interpal.org
How will you
Change Lives in Palestine?
Stand with Palestine?
Volunteer for Palestine?
Act for Palestine?