The Great Sacrifice – Dewsbury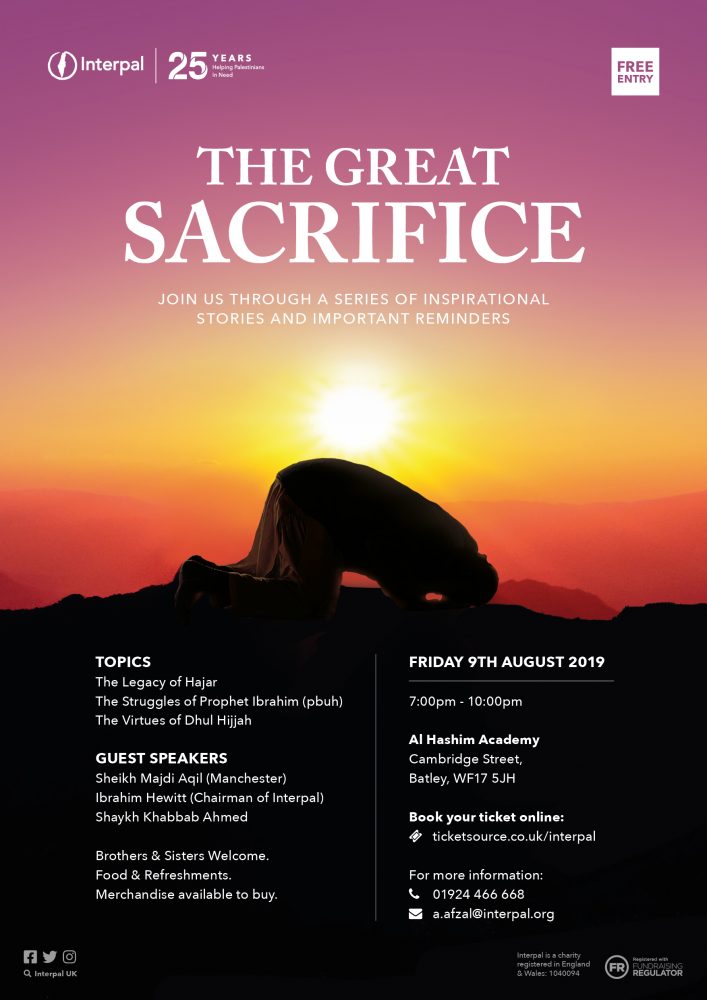 Date/Time
9
th
August 2019 - 9
th
August 2019
6:30 pm - 10:00 pm
Venue
Al Hashim Academy
Cambridge Street
Batley , WF17 5JH

Organised by: Interpal Dewsbury
Join us through a series of inspirational stories and important reminders, learn valuable lessons from the life of Prophet Ibrahim (as) and how to become a true friend of Allah Swt.
FREE ENTRY
Time: 6:30pm-10pm
Date: Friday 9th August
REGISTRATION REQUIRED
BOOK YOUR TICKET ONLINE NOW: https://www.ticketsource.co.uk/interpal
Food & Refreshments available on the day. Merchandise for sale.
How will you
Change Lives in Palestine?
Stand with Palestine?
Volunteer for Palestine?
Act for Palestine?