Wakefield Hospice 10k Run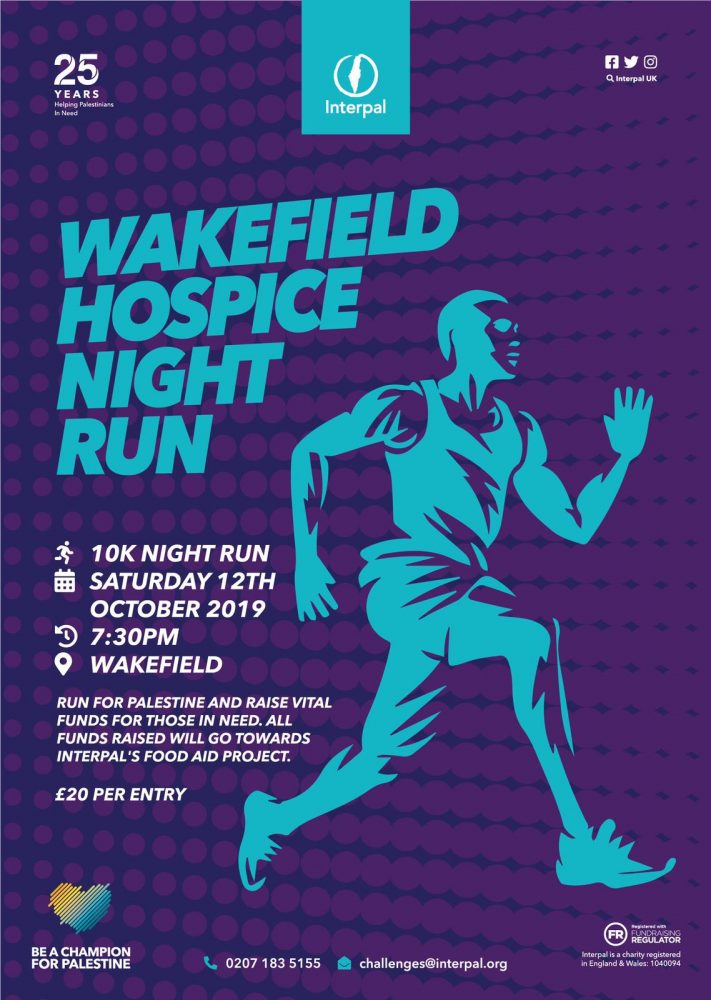 Date/Time
12
th
October 2019 - 12
th
October 2019
7:30 pm - 9:30 pm
Venue
Wakefield Hospice
Aberford Road
Wakefield ,

Organised by: Interpal Birmingham
Be a champion for Palestine & take your place on the start line as the city comes together for this exciting 10k night run challenge. Fully lit roads with full road closures in place ensures a great environment to explore night time running! Places are limited to just 750 for this inaugural event, so don't delay, sign up today!
Reg fee: £20
Fundraising Target: £50
All funds raised will go towards Interpal's Food Aid Programmes, which help to alleviate food poverty among thousands of Palestinian families across the occupied Palestinian territories, and refugee camps in Jordan and Lebanon.
Tel| 0207 183 5155
Email| challenges@interpal.org
Will you be a champion for Palestine?
How will you
Change Lives in Palestine?
Stand with Palestine?
Volunteer for Palestine?
Act for Palestine?