" There is nothing dearer to Allah during the days of Qurbani than sacrificing animals…the sacrifice is accepted by Allah before the blood reaches the ground. Therefore, sacrifice with an open and happy heart."
Prophet Muhammed (peace be upon him); Tirmidhi
Send your Qurbani to families in Palestine, Lebanon, Jordan and Syria. Call Interpal today.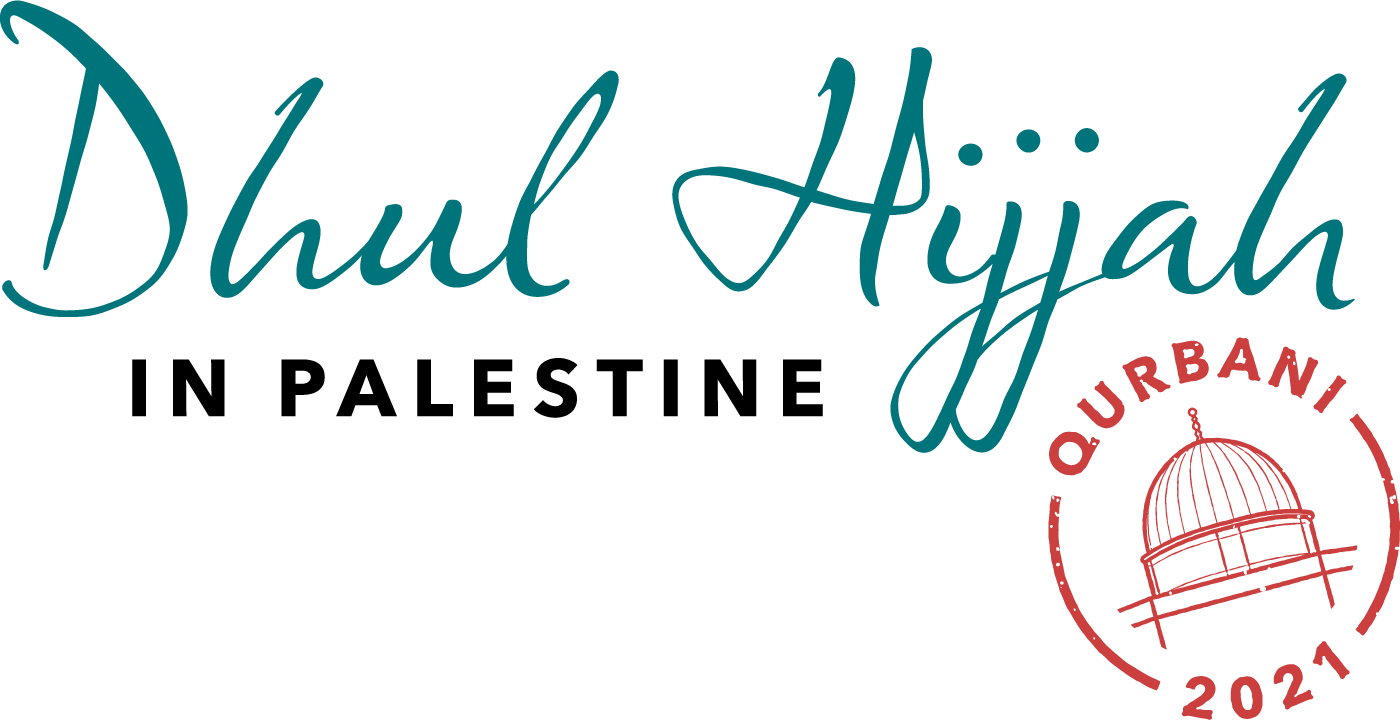 These first ten days of Dhul Hijjah are an especially holy and important time for Muslims. On the tenth day we celebrate Eid al Adha, and mark our obedience to Allah SWT with sacrifice and celebration.
This is the second Eid al Adha we are celebrating during a global pandemic. For millions of people the crises caused by the Pandemic are only intensifying. Just a few weeks ago Gaza was mercilessly bombed and Palestinians in the West Bank continue to face increased repression. People across Lebanon are facing a huge economic crisis and ongoing food insecurity, whilst refugees in Jordan are struggling to afford basic necessities.
This Eid Al Adha, as you celebrate or complete your religious rites, we ask you to remember your brothers and sisters in the holy land who remain in urgent need.
Call us now on 020 8961 9993 to find out more.
Eid Al Adha and Palestine
'Ibrahim was indeed a paragon of virtue, obedient to Allah, ever inclined to Him and he was not of those who set up equals to Allah.  He was ever grateful for His favours, We chose him and guided him to a straight path; and We bestowed on him good in this world and in the Hereafter, he will surely be among the righteous.' (16: 121-123)
Prophet Ibrahim (pbuh), Father of the Prophets, encountered many miracles and trials during his lifetime, all of which brought him closer to Allah (SWT). Every year Muslims mark Eid Al Adha in remembrance of his obedience to Allah (SWT).
Prophet Ibrahim spent many years in Palestine with his family. His tomb is located at the Masjid-e-Khalil in Hebron in the occupied West Bank where he is buried with his wife Sarah (may Allah be pleased with her).
Siege and Occupation in the Holy Land
During what should be a time of celebration, Palestinians in the occupied Palestinian territories will once again mark Eid Al Adha under debilitating siege and occupation.
In the occupied West Bank and East Jerusalem, Palestinians continue to face severe restrictions on movement, limiting their access to land, workplaces, educational facilities and places of worship. The Israeli authorities have restricted access to Jerusalem for many years to people from the West Bank, including al-Haram al-Sharif, or the Noble Sanctuary, in Jerusalem's Old City.
In besieged Gaza Strip, families are still trying to piece back their lives in the aftermath of last month's Israeli assault which killed 253 people and wounded 1,948 others. Thousands of families have been forced into temporary shelters, where they lack basic necessities and face increased health risks as the Covid-19 crisis continues. With 95% of the water unfit for human consumption and over 40% of vital medicines and disposables at zero stock, thousands of families are in urgent need of support.

What do Palestinians need this Eid Al Adha?
Food and nutrition are vital to good health. Food insecurity on average impacts almost a third of Palestinian households across our areas of operation. Many families rarely have the chance to eat meat and receiving ‪Qurbani‬ can be a welcome luxury.‬
No family should have to choose between food, water and basic necessities. The Covid-19 Crisis across Palestine and neighbouring refugee camps and the devastating assault on Gaza in May have left families in urgent need of emergency aid, including shelter support, hygiene kits and clean water.
The Pandemic has further impoverished millions and it is especially difficult for Palestinians in areas where unemployment was already high. Financial aid is a vital lifeline that allows families to pay for vital resources or services.
Providing support for medical fees, providing zero stock medicines and helping medical professionals in the Gaza Strip is vital as families try to recover from the latest Israeli assault. Palestinian refugees across all our areas of operation are often unable to afford to access the right healthcare and the services available to them are under-resourced.
How much is Qurbani in Palestine?
Prices across the Middle East vary. They can be between £150-£300 for a small animal and £150-£250 for a share in a large animal. A shariah compliant Qurbani outside of Palestine which is then imported as frozen meat is usually around £95-£105.
How else can I help Palestinians in need?
Eid gifts in the form of financial aid or food e.g. Fresh Meat Parcels are a great way to ease the burden and make Eid brighter for struggling refugees. It costs approximately £20 to provide a family with 2-3kgs of fresh meat on Eid.
The climate has become hostile for all those who support Palestinians seeking their rights. Despite the obvious humanitarian crises facing Palestinians, certain groups are seeking to hinder the work of charities like ours. There are people who want to stop us delivering aid to those in need.
With your support, Interpal will continue to overcome the obstacles it faces, as it has done for 25 years. We may not currently be able to take card donations, but you can still donate in other convenient ways so we can continue to deliver impactful aid.
Eid al Adha & Qurbani Explained
Need to give Zakat?
Confused about how to calculate your Zakat? Try our simple-to-use calculator