Empty Plates and Burning Olive Groves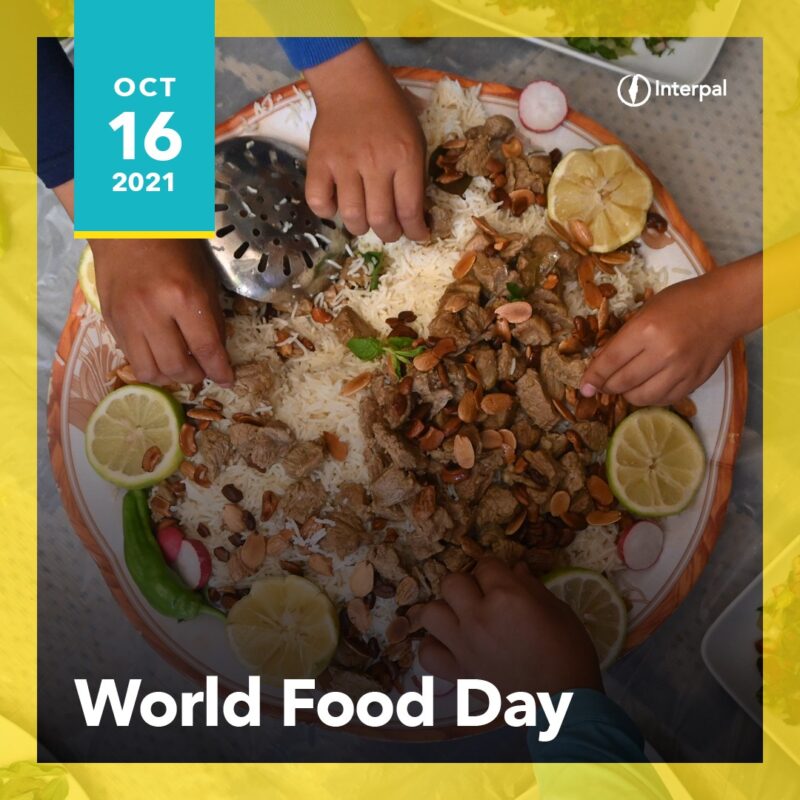 On World Food Day, it is vital to acknowledge the ways in which occupation and displacement have impacted food production, consumption and access for Palestinians.
Food justice and food insecurity are major issues facing Palestinians across the occupied territories and also in the refugee camps of Lebanon, Jordan and in Syria.
Leena lives in Gaza and is a mother of two. She prepares fasoulia (bean stew) for her children and tells us it is a traditional and comforting dish that her children love. She notes that she cannot make it with meat because meat is expensive and they eat it rarely. Over two-thirds of the population in Gaza facing daily food insecurity and 80% of the population reliant on international assistance to meet their basic needs.
The ongoing siege has also had a dire impact on farming and agriculture and bombardments and violence have had a major impact on the environment too.  The Israeli assault in May added to the misery and left hundreds of thousands of people displaced and homeless as well as impacting their livelihoods.
In the West Bank, farmers are routinely denied access to their lands due to the separation wall or settlements. They have had their ancient olive groves set alight by violent settlers or even cut down for 'security reasons' by occupation forces. Importing goods from the West Bank and Gaza is often made difficult or impossible due to permits, border delays and checkpoints, thus making it difficult for Palestinian food focused businesses to grow and thrive.
Access to food for Palestinians is a daily struggle due to poverty and the restrictions of the occupation. This is a key human rights issue and Palestinians must navigate an entirely made man humanitarian crisis that limits they amount and quality of food they can eat and limits their livelihoods.
Food and cuisine are a vital and important part of Palestinian culture and have been subject to appropriation by the occupation. Palestinian food reflects their history, culture and resilience and this expression of identity is seen in the dishes served in homes, markets and in the diaspora.
On this World Food Day we recognise that everyone has a right to food security and good nutrition. Interpal has worked with farmers in Gaza, supported fair trade initiatives in the West Bank and also provided food aid to those in need across all its areas of operation. It is with your support we could do this and it is with your support that we will continue to advocate for food justice and support food security for Palestinians.
Calculate your Zakat
Confused about how to calculate your Zakat? Try our simple-to-use calculator