CASE STUDY: A Carer's Need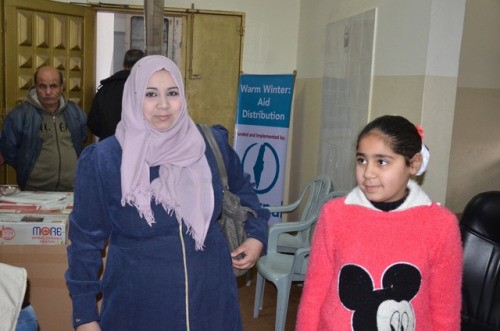 In the run up to International Women's Day, we would like to celebrate the strength and resilience of Palestinian women the world over. We would like to share with you the story of Saeda Shaladan, a 35 year-old mother of five from Gaza.
Saeda lives with her five young children and her younger sister, who is a student at Al-Aqsa university. After studying for a Bachelor's degree in Social Work Saeda found herself unemployed and unable to provide for her growing family. Following a divorce from her husband, Saeda was alone and without means – forced to rely on benefits from the Ministry of Social Affairs. After sacrificing her alimony payments in order to retain custody of her children, Saeda experienced firsthand the double-bind placed on women under occupation. She has been trying to find employment to support her family but pressing concerns at home have demanded her attention.
One of Saeda's daughters, Shahd, was diagnosed with a kidney defect from birth. Her crucial treatment cost $100 every month, more than the benefits from the Ministry of Social Affairs can provide. Saeda is Shahd's full-time carer but is desperately in need of a fixed salary to meet her children's needs. "I want to give my children the best opportunities in life and start them off on a good foundation from which to succeed".
Interpal provided the family with considerable support to see them through the winter, including warm clothing for the children, blankets and carpets, a heater and LED-powered batteries. Saeda said of the support she received: 'I have never asked an organisation for help, but Interpal truly seeks to help needy people and provides them with the means to help themselves, allowing us to keep our dignity intact'.
Interpal ensures all our projects support women and girls. By supporting Palestinian women, you can make a positive impact on entire families and communities.
Calculate your Zakat
Confused about how to calculate your Zakat? Try our simple-to-use calculator