The 'Disabled Outreach Bus' project – Improving the lives of disabled people in Gaza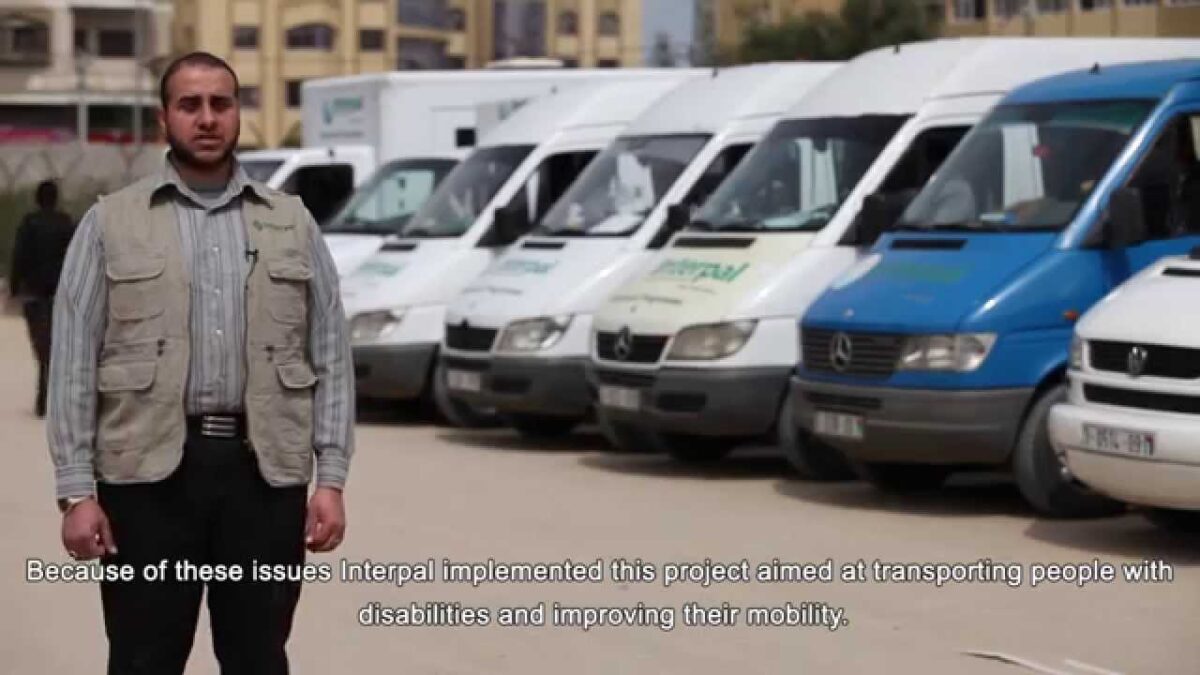 Disability makes living in Gaza that much more difficult and
challenging. The lack of services for people with certain disabilities,
despite attempts to improve it, negatively impacts their quality of life. It limits their personal ambitions and prevents them from being more involved in their communities. 
For students with disabilities,
getting to and from school brings many hurdles. The lack of modified transport,
the lack of fuel, the expense, the distance and the indignity people can feel
contribute to students and other people simply not feeling included.
Interpal recognised
this need and three years ago we launched our 'Disabled Outreach Bus' project.
The project started off with 2 vehicles that were modified to be accessible for
wheelchairs. Drivers were employed (as part of our Job Creation Programme) to
improve the mobility of disabled beneficiaries across Gaza.
Now the project has expanded to almost 10 regular vehicles and drivers and has supported almost 200 people on a regular basis. These
beneficiaries register to the service (and, if able, can pay a nominal fee to cover part of
the fuel costs to help the sustainability of the project). They are then are picked up and dropped off to their chosen locations, such as
university, schools, hospitals and work. 
It might seem like a simple idea but
the service means people are not caught out by the lack of fuel or cost of
taxis, they are not disadvantaged by a lack of transport and are not forced to stay
home because their disability means walking or other forms of transport are
inappropriate.
The project has been well received in Gaza, and the demand
continues to grow. Our buses can be seen around Gaza taking people to
appointments and you can
watch a film about the project here
Our buses were also utilised by hospitals during the assault
last year for non emergency errands. We recently included 30 deaf
students from a local university to ensure they can also get to classes. In addition, we are supporting a special sports club to ensure
disabled athletes can get to their training sessions.
Our beneficiaries have provided us with amazing feedback,
which is always so rewarding. We would like to thank them for their
spirit and thank our donors for their generosity and support.
 If you'd like to support our 'Disabled Outreach Bus' project,
give us a call on 020 8961 9993.  
Calculate your Zakat
Confused about how to calculate your Zakat? Try our simple-to-use calculator