'My disability became my motivation': Abeer's Story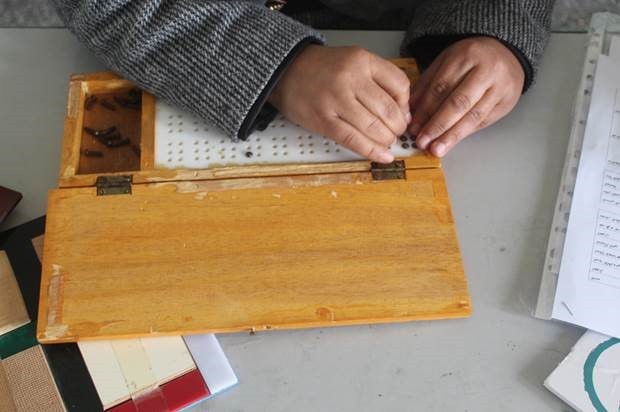 'Nothing is impossible, the word itself says, "I'm-possible"!
…So says Abeer Abu Shahma, drawing upon Audrey Hepburn's famous quip. Abeer is a Gazan woman who, #AgainstTheOdds has fought to empower women with disabilities in the Gaza Strip. At an impressive 49 years of age, this determined matriarch never loses hope. Her ambition and drive keeps her going despite the obstacles that life throws across her path.
Abeer is the main provider in a family of three blind sisters who need special care, as does she. As a family unit they rely on Abeer's monthly salary of $300 a month which is barely enough to cover their day-to-day needs, let alone the specialist medical care that all three sisters require.
After achieving her Bachelor's degree in Arabic Literature in 2008, Abeer turned to teaching to be able to help children with visual impairments to be able to give them the opportunities that she lacked as a child with visual impairments growing up in Gaza.
Abeer is a shining example for all those women who stand tall in the face of life's many challenges. In breaking down the stigma surrounding disability in Gazan society Abeer is proving to herself and countless others the strength of women who, despite the challenges that face them, are overcoming the difficulties they face to reach new heights as leaders in their fields.
Calculate your Zakat
Confused about how to calculate your Zakat? Try our simple-to-use calculator