Post-Traumatic Stress Disorder: Building resilience in Gaza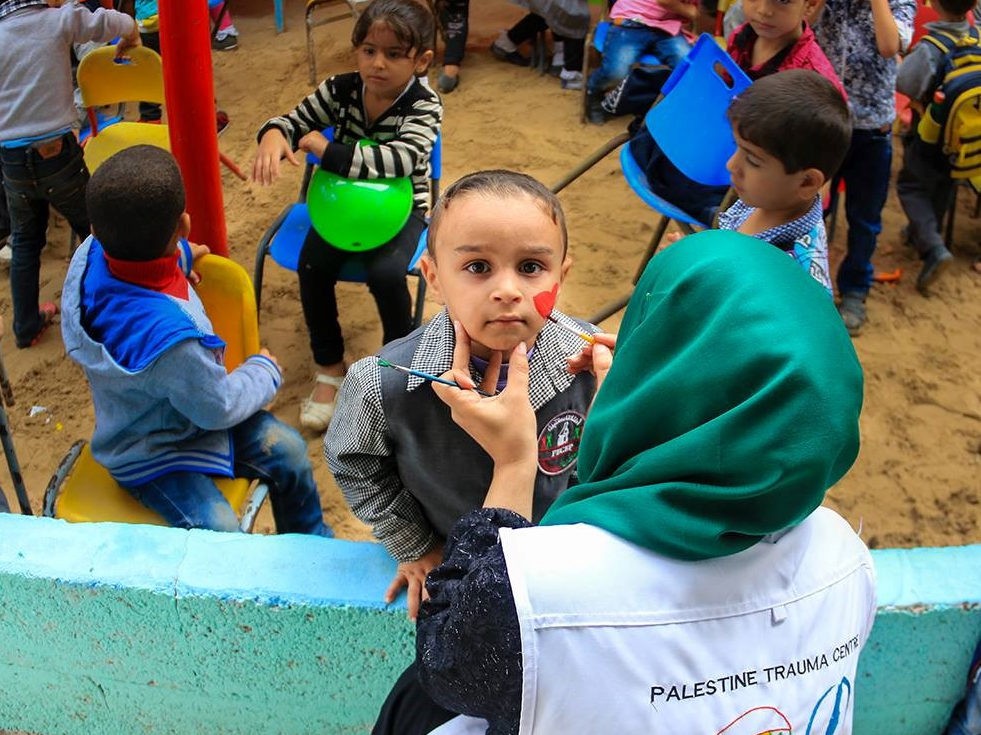 Ongoing violence, poverty and restrictions on movement in the occupied Palestinian territories are having a devastating impact on the mental health of Palestinians. A United Nations report published in September 2014, estimated that 400,000 people were in need of urgent physical and psychological support in Gaza, following Israel's 'Operation Protective Edge'.
In Lebanon and Jordan, the traumatic experiences of displacement and refugeehood span five generations. Despite mental health disorders related to poverty being one of the biggest concerns among Palestinian refugees, there is little in the way of mental health services to support them.
Interpal recognises the importance of trauma support for refugees. Through the Palestine Trauma Centre in Gaza, Interpal has been able to create a safe space for people to seek psychological help, while equipping them with the skills and ability to harness positive behaviour during and after times of crisis.
Therapy techniques such as Mind and Body Therapy, Focusing Therapy and Cognitive Behavioural Therapy (C.B.T) have had very positive results since the center first opened in 2008. The center has been built and cultivated and now provides on-going care and support for those in-need.
To date, 6,570 children from the refugee camps of Gaza benefited from recreational activities run by the centre, and 260 mothers, fathers, and the elderly benefitted from psycho-education sessions.
Providing support to families in Gaza experiencing ongoing trauma is a crucial part of helping to build resilience and strengthen communities. To find out more about our trauma support programmes, visit interpal.org or call 020 8961 993.
Calculate your Zakat
Confused about how to calculate your Zakat? Try our simple-to-use calculator