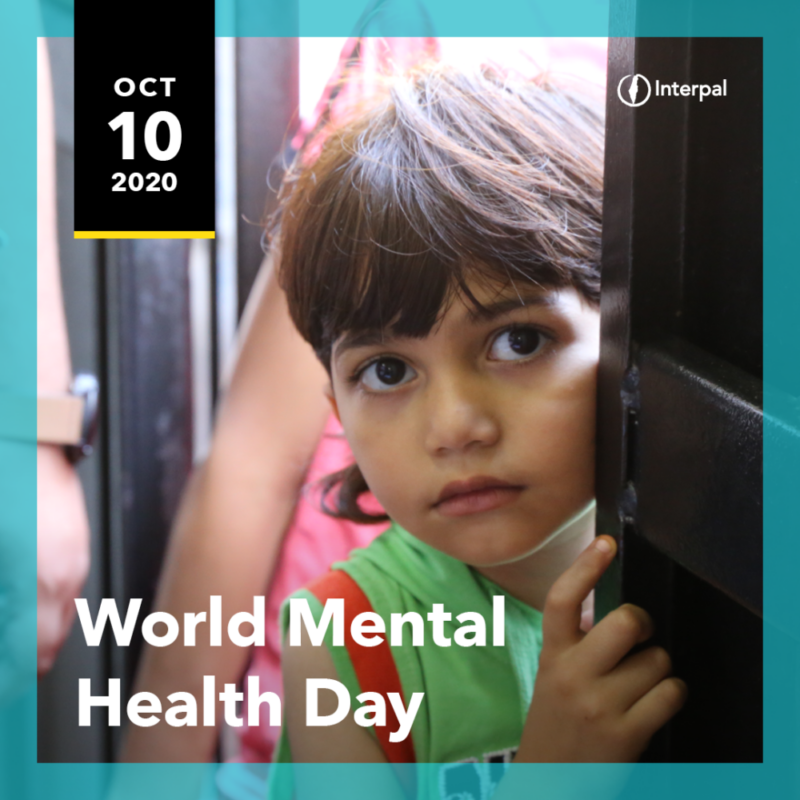 October 10th is marked as World Mental Health Day. This day was created to recognise the importance of mental health and to encourage research and work done to support better mental health globally.
For Palestinian (and Syrian) refugees across our areas of operation, the humanitarian crises impacting their lives have taken a serious toll on their mental health and generational trauma continues to cause ongoing problems. Witnessing violence, trying to cope with poverty and restrictions on human rights such as freedom of movement have taken a toll on Palestinians and the lack of adequate services and support as well as stigma has only worsened this invisible crisis.
The global pandemic has added further disadvantage and distress, and people feel besieged in their own homes and are facing further barriers to education, livelihoods and family.
Visiting our areas of operation, it is obvious that living conditions and the stress of poverty and insecurity has impacted the physical and mental health of our beneficiaries. Although we find the resilience of the Palestinians inspiring and they deserve our respect, they also deserve our sincere empathy and understanding. Being resilient often means that you have had to bear burdens and struggle and this should not be romanticised if we are unwilling to take action for them and advocate for their well being.
As we all face the impact of the global pandemic, now is the time to exercise empathy and understand the ways in which restrictions, poverty, insecurity and fear harm people beyond their physical well being. Mental health should be as important as other forms of support and Interpal is proud to have supported much needed mental health focused projects in our areas of operation.
We have:
Supported the training for psychiatrists in the West Bank, where the lack of such specialist medical professionals is a real concern
Supported specialised and effective trauma counselling for families in Gaza
Provided psysho-social outreach activities for children, persons with disabilities and the elderly (as well as their carers) across all our areas of operation
Provided psycho-social training for parents and our social workers so they can understand the children we support better
Provided ongoing financial aid and humanitarian aid to relieve the stress on families
Funded local organisations that work with marginalised groups to address social issues
Resilience is something people must learn and maintain, it is not inherent and it should not be used to dismiss their pain and struggles. We continue to be in awe of the strength and kindness we see in our beneficiaries, and we recognise the many ways in which they must survive and cope.
Calculate your Zakat
Confused about how to calculate your Zakat? Try our simple-to-use calculator