World Refugee Day 2017-The Palestinian Refugee Crisis 69 years on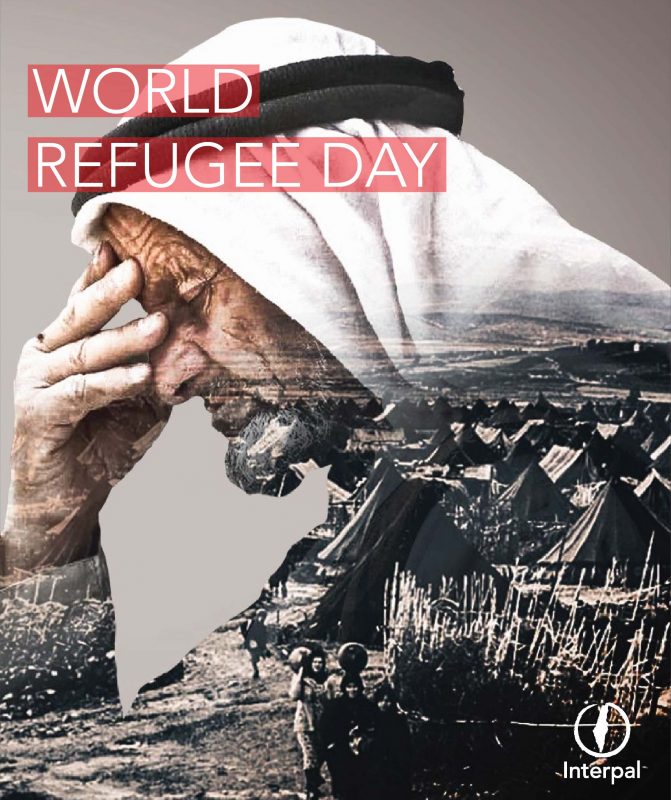 Each year, 20th June marks World Refugee day; a day in which we commemorate the courageous spirit of refugees everywhere whilst highlighting their plight and advocating for their rights.
Refugees worldwide
Conflict, persecution and natural disasters forcibly displace families each year and force many to seek refuge in neighbouring or distant countries. Worldwide, there are 22.5million refugees living in uncertainty and often in poor conditions and with a lack of access to their basic needs. Lack of infrastructure and support from host governments exacerbate these conditions, leaving those who arrived in search of refuge with little to no support or hope for improvement of their circumstances. Ongoing political tension also plays a crucial role and often means that the number of refugees increases at a much faster rate than those being resettled.
The Palestinian Refugee Crisis
The Palestinian refugee crisis is the longest running in the world having lasted for over 69 years as of 2017. Currently 5.2million (one quarter) of the world's refugees are Palestinian and registered with UNRWA, however it is estimated that there are over 7.2million Palestinian refugees in total as many are not officially registered. Palestinians began to seek refuge to neighbouring countries in 1948 into camps constructed for temporary short-term use. Decades and generations later, millions of Palestinians continue to live in these camps which are largely unfit for inhabitation.
Palestinian refugees in the occupied Palestinian territories (Gaza and the West Bank), Lebanon and Jordan live in overcrowded, squalid conditions with a lack of natural light; ideal conditions for the contraction and spread of diseases. In addition they are often denied their basic rights to clean water, affordable healthcare, education and employment which perpetuates their suffering and limits their ability to improve their circumstances.
Political tensions mean there appears to be no end in sight for the Palestinian refugee crisis, at least in the near future. In the meantime, they continue to suffer poverty, persecution and injustice with only the support of NGOs.
What can we do?
On World Refugee Day 2017, Interpal reaffirms its solidarity with Palestinian refugees, as well as its commitment to providing long-term vital support, and asks the international community to do more to come to bring the situation to an end and facilitate their right of return to their homes in safety.
We ask our supporters to stand #WithRefugees today and sign the below petition, which calls upon governments to ensure that refugee children receive an education, and that refugee families have access to safe housing and employment.
http://www.unhcr.org/withrefugees/petition/
You can also visit www.interpal.org to donate to our projects which provide long-term relief to refugees
Calculate your Zakat
Confused about how to calculate your Zakat? Try our simple-to-use calculator