On the road to inclusion: A day in the life of an Outreach Bus Driver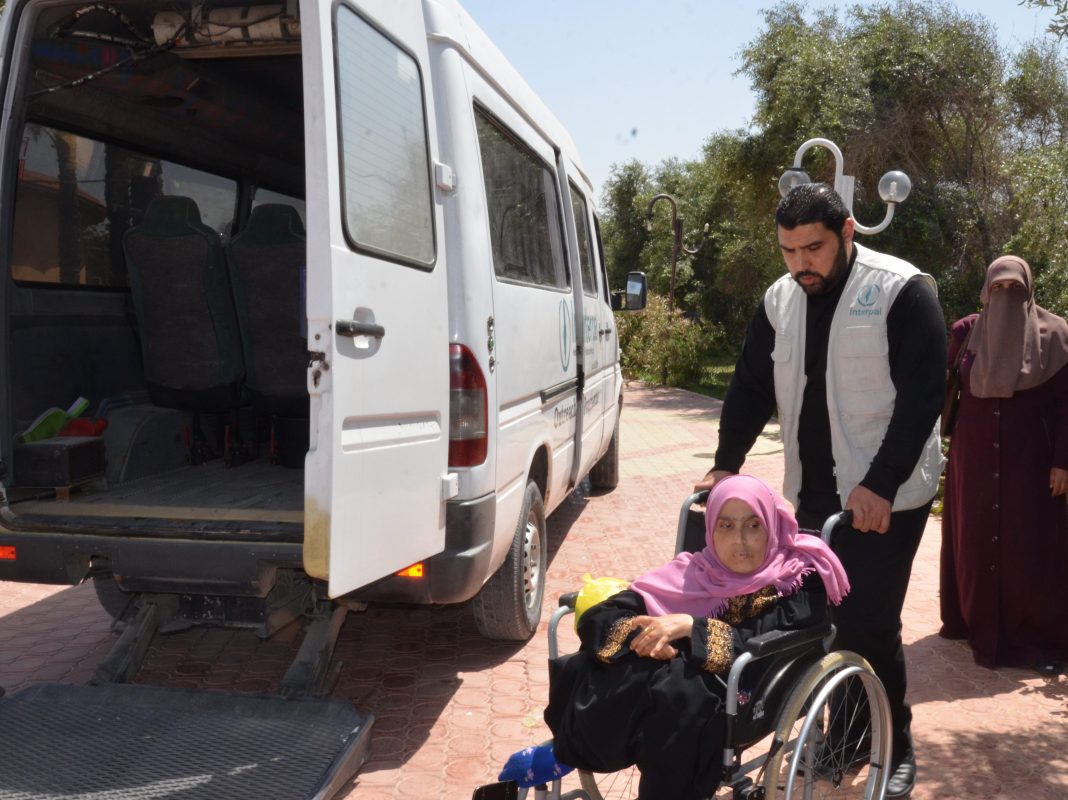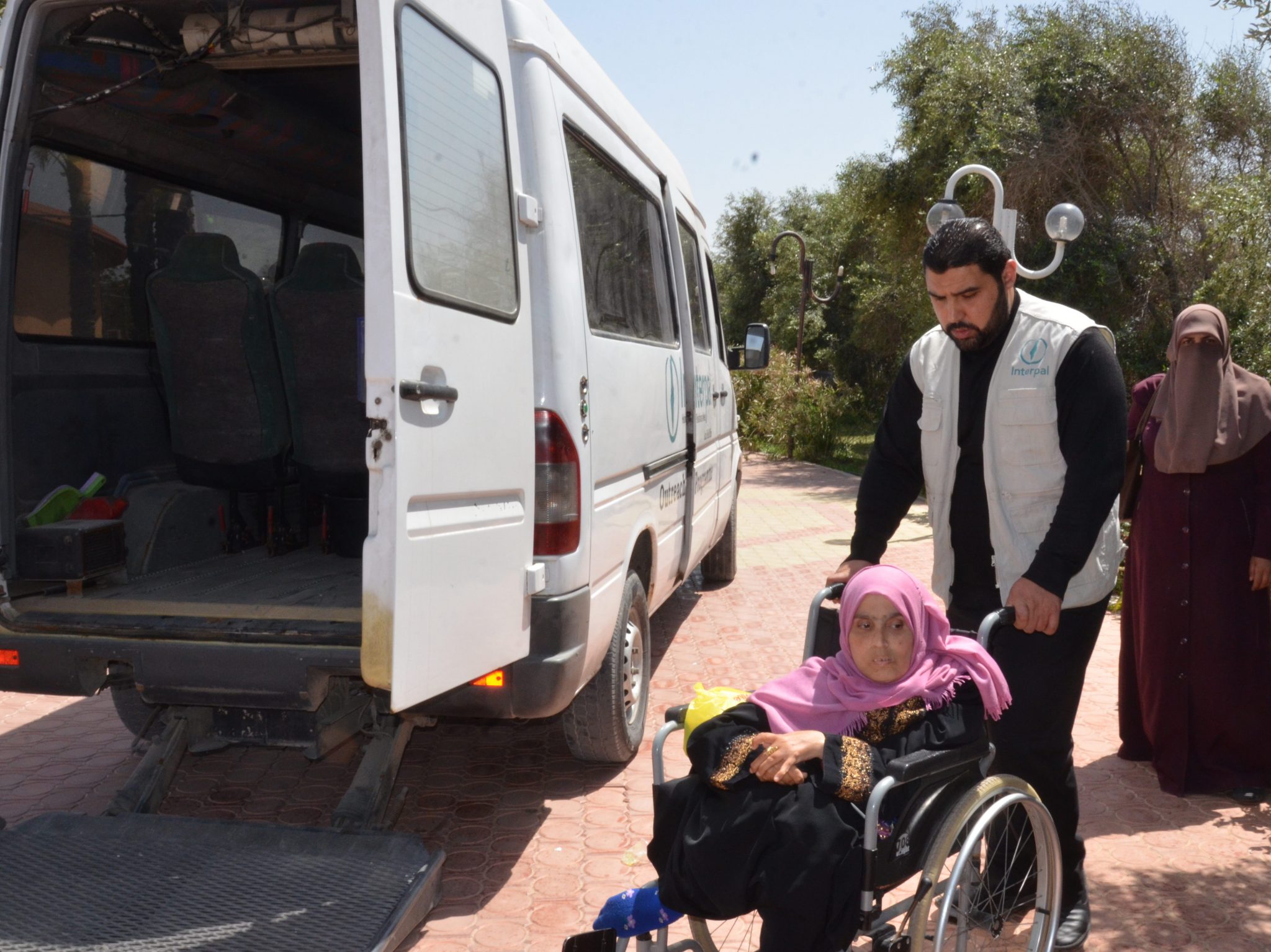 Ahmed is on his way to his first pick up. He began his day early, leaving his home in the Tufah area of the occupied Gaza Strip where he lives with his wife and two young children. It's a journey he's taken many times before, having been a driver for Interpal's Outreach Bus Programme now for five years. His bus route varies from day to day; some days he's taking children with cerebral palsy and intellectual disabilities to a special needs school, other days he takes deaf, blind or physically disabled students to and from university.
Ahmed enjoys his work, but this isn't a job he'd anticipated having as a young adult. He'd been to university for two years after high school, but his father struggled to pay his tuition fees and he was forced to drop out. This isn't uncommon in Gaza, where young adults' hopes and dreams for the future are often curtailed by the 11-year siege.
Ahmed is on his university route today. His first stop is to pick up 18-year old Taymaa who lives in Bait Lahia, in the north of the Gaza Strip. Taymaa is deaf and mute. Her family has no source of income, and so finding assisted travel support was impossible before Taymaa joined the Outreach Bus Programme. This is why the project is so special: by improving mobility, some of the most vulnerable young adults in society can avoid a life of isolation; they are reconnected with their peers and they are given the opportunity to pursue their dreams. Taymaa boards the bus with a huge smile, ready to take on another day at university where she studies Design.
As Ahmed sets off for another pick up, he speaks to us about some of the challenges he faces as an Outreach Bus Driver. For him, the hardest part is driving autistic children to and from school, as they need special care during the journey. "These children affect me the most" he says, "I recognize how difficult it is to deal with them, but I am blessed to be able to help them. This service is so important, it provides a vital lifeline and gives people access to employment, education, healthcare and community life."
As the bus winds its way through the streets of Gaza, we speak to another beneficiary, 20-year-old Khetam, who is on her way to the University College of Applied Science where she studies Education. Khetam is completely blind. Our project worker describes her as "fearless, strong and determined." She is not afraid to get stuck into new experiences either, unapologetically using her hands to explore and enjoy her environment. "I heard about this service on the radio" she says, "I immediately applied, along with my two blind sisters. In Gaza, blind people like us can't simply travel from one place to another. This project helps us so much. I've been using the bus for two years now, it used to take me to school, now it takes me to university."
Most of the people that we spoke to on the bus had similar experiences. The ongoing siege on Gaza has left families in poverty, and people with disabilities are one of the worst affected groups, with many unable to afford specialized services. Poor accessibility has been compounded by numerous Israeli offensives on the Gaza Strip that have devastated Gaza's infrastructure. Without support, people with disabilities are left facing a life of exclusion and poverty, increasing their risk of depression and anxiety.
"Interpal is doing me a great favor" says Islam, another beneficiary we met on the bus, who has been paralysed since childhood. "I'm so grateful to Interpal's Outreach Programme for this help." This sentiment is echoed by Ahmed too, whose salary from working as an Outreach Bus Driver helps to cover many of his expenses. As the only breadwinner in his family, this makes a huge difference to their life.
It is thanks to the support of our donors that the Outreach Bus Programme is changing lives for the better in Gaza. In 2018, more than 300 people with disabilities regularly used the service, and with your support, we endeavor to help even more.
Calculate your Zakat
Confused about how to calculate your Zakat? Try our simple-to-use calculator