Lockdown Artistry: Poetry and Art Competition 2020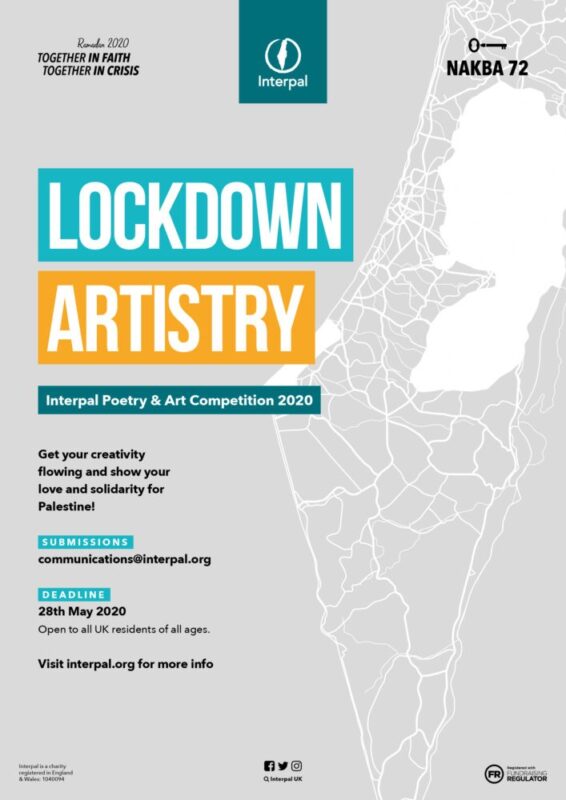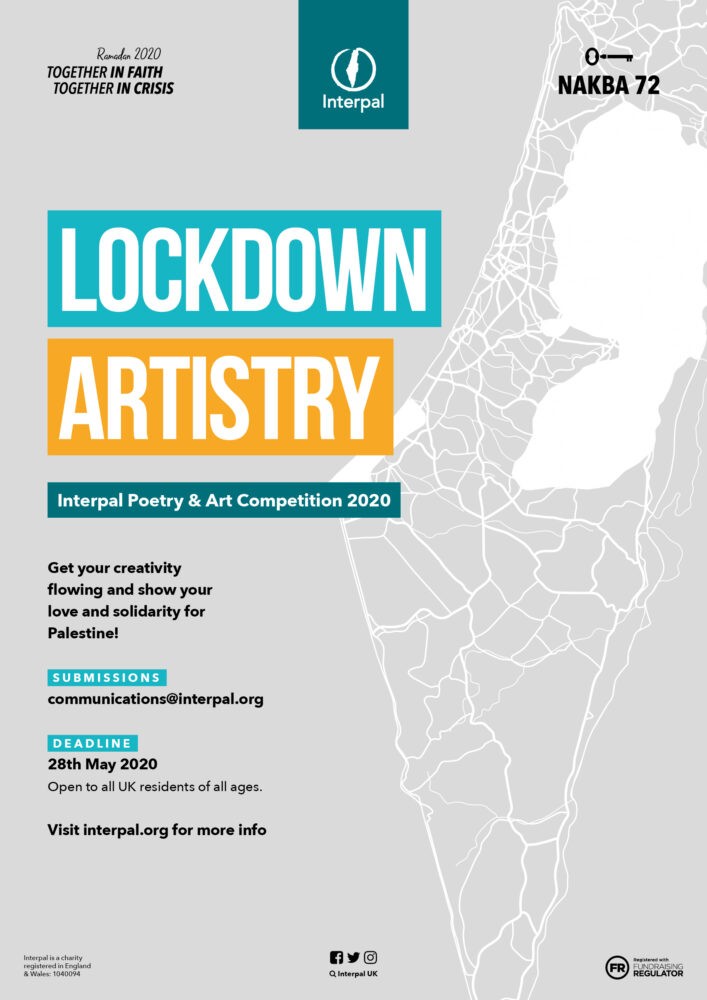 Get your creativity flowing and show your love and solidarity for Palestine! Our 'Lockdown Artistry' competition is your chance to submit drawings, poems, paintings and even spoken word videos!
Your work needs to be about Palestine in some way – how you want to express yourself if up to you!
The winner will be announced on Wednesday 3rd June 2020, and will receive a special gift voucher.
If enough submissions are received, we will publish a poetry and art booklet that will include the ten best submissions. This booklet will then be sold at various events to raise funds for Palestinian refugees.
This competition is open to all UK residents of all ages.
You can send your poems by email: communications@interpal.org 
Deadline for submission: Thursday 28th May 2020
A few rules to read before you start writing
1. All poems and artwork must have a title.
2. Submissions must be the original work of the entrants.
3. Entries must be written in English.
4. Although issues may be controversial, submissions must not be derogatory to any person or group of people, or incite to violence in any form. Images must not be offensive or use offensive symbols.
5. All submissions must have the entrants' name, email address and/or phone number.
6. We will not be accepting postal submissions.
7. The winner will be notified on 3rd June 2020.
Get creating!
Calculate your Zakat
Confused about how to calculate your Zakat? Try our simple-to-use calculator