#ActForChildren | The right to an education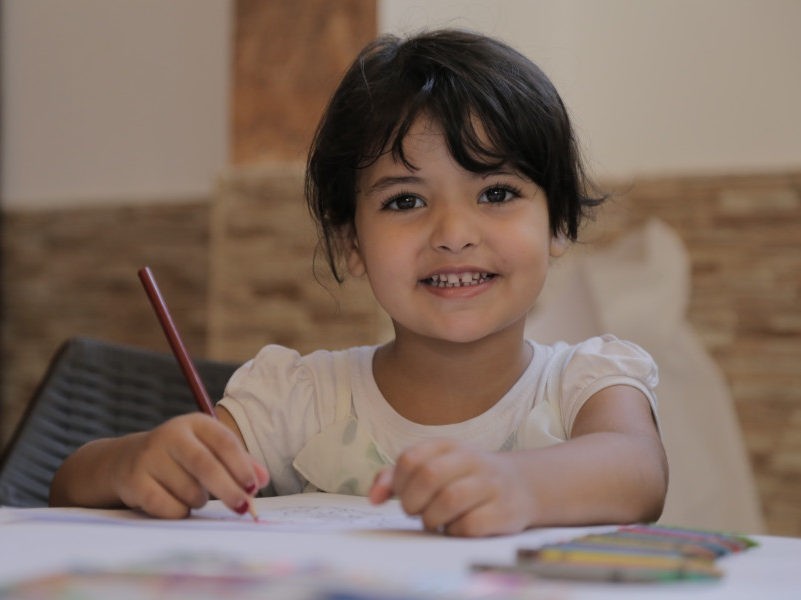 During the 2014 conflict in Gaza, known as "Operation Protective Edge", 232 schools were damaged and 29 schools were totally destroyed.
On top of the incomprehensible trauma this causes for children, it also limits their access to quality learning environments as they try to rebuild their lives in the aftermath of conflict. Compounded by overcrowding in schools – on average 38 students per classroom- learning outcomes and completion rates for students are worryingly low.
It is a sign of their ongoing resilience that despite everything, Palestinian children want nothing more than to go back to school. We also share that same desire and will be doing everything we can to provide them with the means to learn, play and regain a sense of stability.
Support the Right to Education
Take action now by providing Palestinian children with school kits, subsiding school fees, or supporting vocational courses to reduce child labour and exploitation. You can also support special needs education for children with learning difficulties and hearing or visual impairments.
Help children in Gaza go back to school now
Take Action: Lobby the UK government
Stand up for the children of Palestine by demanding that your MP and the UK's International Development minister take decisive action in support of their human rights. Write to Penny Mourdant, the UK's Secretary of State for International Development or your local MP here.
Calculate your Zakat
Confused about how to calculate your Zakat? Try our simple-to-use calculator