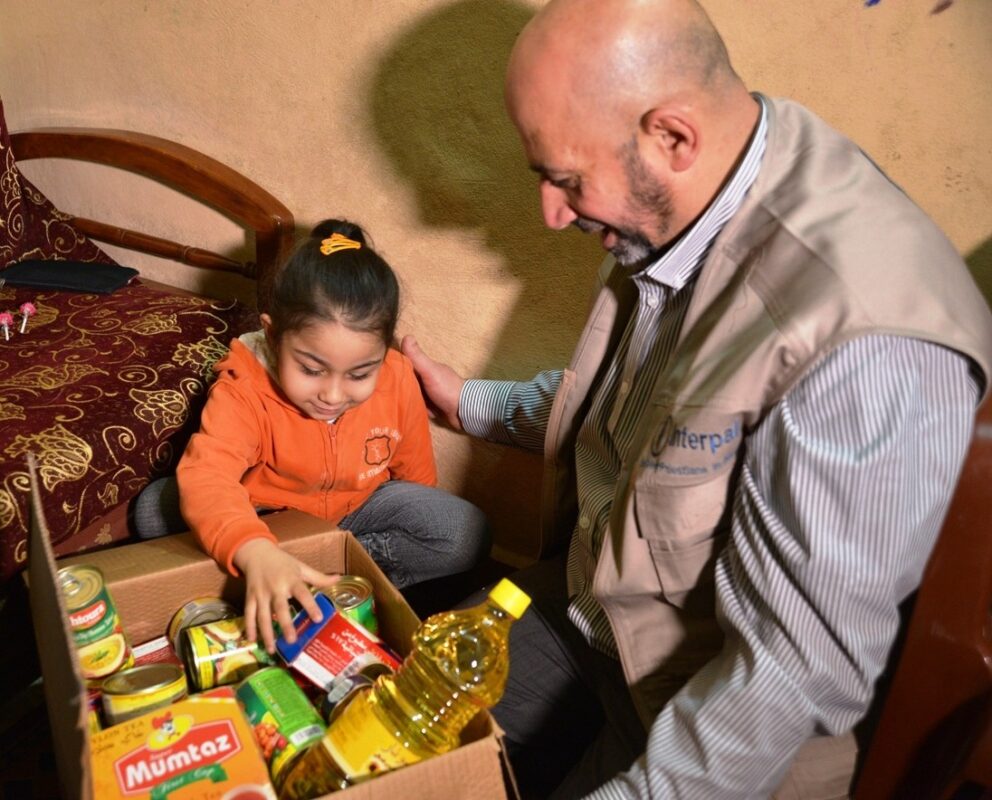 Our seasonal campaigns support thousands of Palestinians. Every year we provide vouchers and cash for families to buy essential food and supplies, deliver parcels with staple food items, arrange collective Iftars for special groups during Ramadan and organise Qurbanis for poor families during Eid Al Adha.
As part of our mission to provide multi-dimensional aid, we always ensure that products are locally sourced to support the local economy, including Palestinian businesses and farmers.
Did you know?
Food insecurity in Palestine is caused by poverty linked to the occupation and blockade on Gaza.
42% of Palestinians (1.9 million people) living in the West Bank & Gaza are in need of food assistance.
Over 10% of children under 5 in Gaza have had their growth stunted by malnutrition.
How will you
Change Lives in Palestine?
Cheque on Palestine?
Stand with Palestine?
Bank on Palestine?